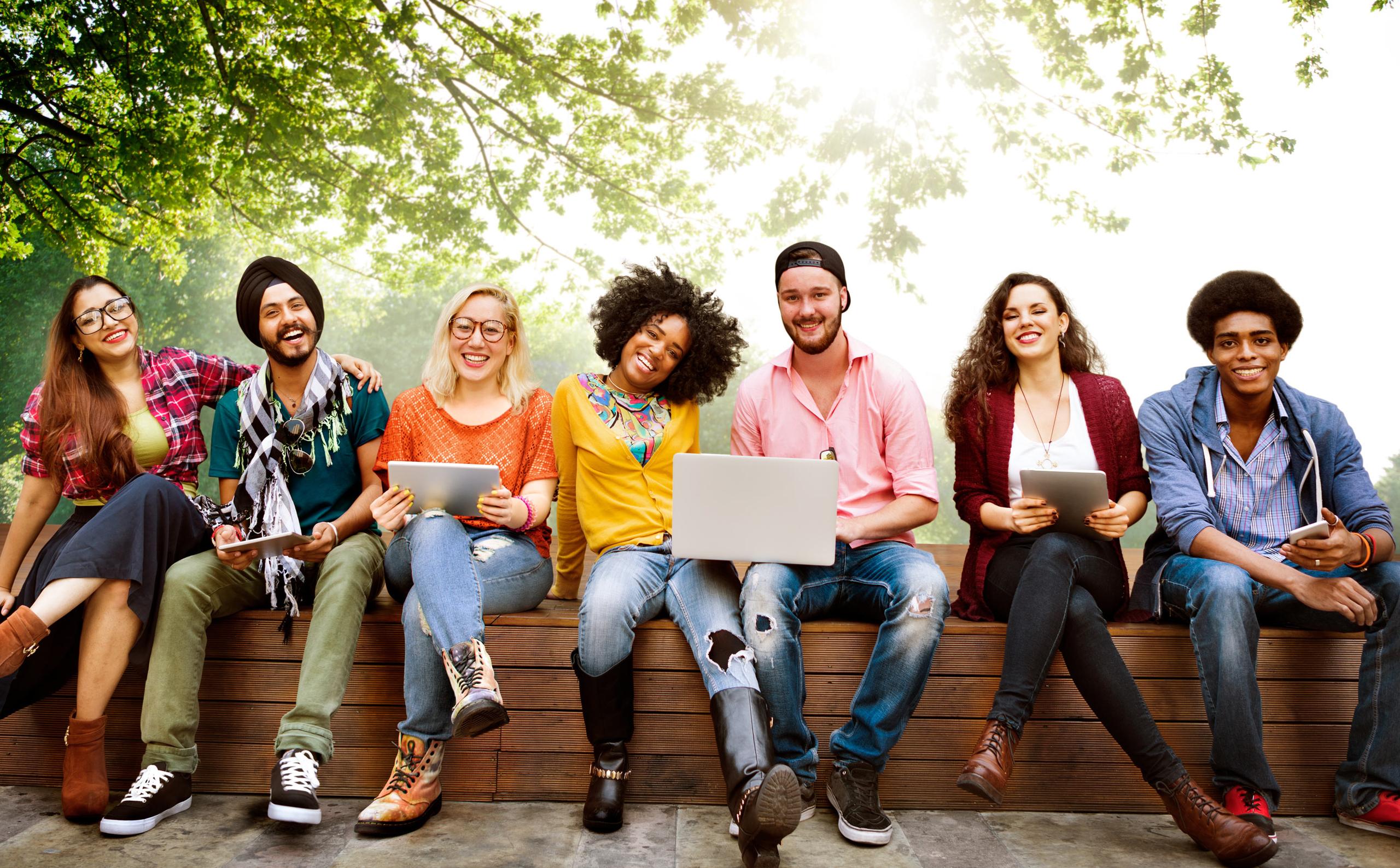 Dominium Scholars
Talent lives everywhere, opportunity lives here.
Congratulations 2020 Scholarship Award Recipients!
We are thrilled to announce 80 residents and 20 employees or dependents are Dominium Scholars! Award recipients were selected by Scholarship America and each received a $5,000 scholarship, furthering their higher education at colleges, vocational schools or certification programs. We are excited to put these deserving candidates on the road to success, connecting their talent with opportunity.
Thank you to everyone who applied and those who encouraged their peers and residents to apply to the inaugural year of Dominium's Scholarship Program-Opportunity's Front Door! The response to this program confirms the importance and need for scholarship funding and we are proud the Dominium Foundation can provide this $500,000 to support our residents and employees.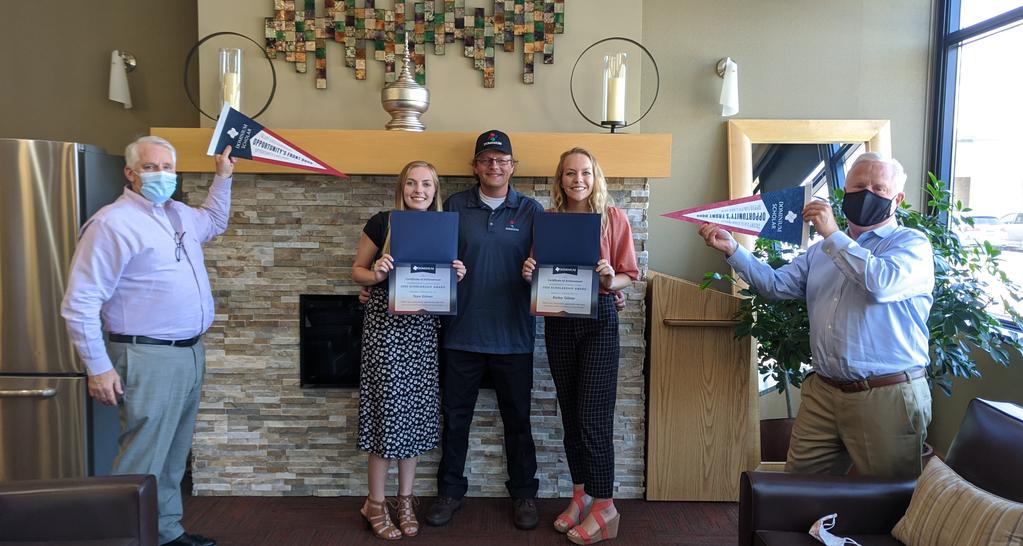 Dominium Scholars - Kailey and Taya G
Dominium Scholar - Carl M
Dominium Scholar - Connor R
Dominium Scholar - Abigail H
Dominium Scholar - Marco J
Dominium Scholar - Jacob R
Dominium Scholar - Leopoldo T
Dominium Scholar - Ruby J
Dominium Scholar - Lindsey S
Dominium Scholar - Caleb A
Dominium Scholars - Taylor S, Abdi I, and Stephanie C
Dominium Scholar - Abubeker E
Dominium Scholar - Hindya B
Dominium Scholar - Diamondz L and Terry N
Dominium Scholar - Akosua A
Dominium Scholar - Richard K
Dominium Scholar - Virnesia H
Dominium Scholar - Dejah H
Dominium Scholar - Trinity J
Dominium Scholar - Marysa A
Dominium Scholar - Terri M
Dominium Scholar - Tory S
Dominium Scholar - Amber P
Dominium Scholar - Danielle M
Dominium Scholar - Heather O
Dominium Scholar - Shenia T
Dominium Scholar - Cindy V
Dominium Scholar - Saliyah P
Dominium Scholar - Sasha V
Dominium Scholar - Latoya M
2020 Scholarship Recipients
Akosua A
Houston, TX
Texas State University
Caleb A
Stillwater, MN
Metropolitan State University
Marysa A
Santa Fe, NM
University of New Mexico
Adeline B
St. Anthony, MN
Hamline University
Celine B
Brooklyn Park, MN
Herzing University
Daysia B
Palm Bay, FL
Eastern Florida State College-Melbourne Campus
Hindya B
St. Paul, MN
Rasmussen College: Bloomington
Kate B
St. Paul, MN
Cornell University
Shanna B
Sioux City, IA
University of Nebraska - Omaha
Tashanae B
Euclid, OH
Chamberlain University: Columbus
Gabrielle C
Columbus, GA
Columbus State University
Meredith C
Columbus, GA
Columbus State University
Monica C
Hailey, ID
University of Idaho
Stephanie C
Omaha, NE
Metropolitan Community College
Alycia D
Jonesboro, GA
Fort Valley State University
Cakeita D
Houston, TX
Lone Star College: Montgomery
Abubeker E
St. Paul, MN
St. Paul College
Samantha E
Deland, FL
Purdue University
Jeannine F
St. Paul, MN
University of Minnesota: Twin Cities
Calvin G
Hailey, ID
University of Denver
Gretchen G
Eden Prairie, MN
University of Minnesota: Twin Cities
Kailey G
Hill City, MN
University of Minnesota: Duluth
Kevin G
Mckinney, TX
Texas State University
Taya G
Hill City, MN
University of Minnesota: Twin Cities
Abigail H
Brooklyn Park, MN
St. Catherine University
Isabella H
Menomonie, WI
Chippewa Valley Technical College
Isabelle H
Minnetonka, MN
Minnesota State University Mankato
Janetlynn H
Champlin, MN
Howard University
Tremeka H
Jonesboro, GA
Ashford University
Virnesia H
Houston, TX
University of Houston
Abdi I
Omaha, NE
University of Nebraska - Omaha
Angelina J
Minneapolis, MN
University of Minnesota: Twin Cities
Evelyn J
Denver, CO
Mount Mercy University
Marco J
Kissimmee, FL
Valencia College
Ruby J
Donna, TX
Grand Canyon University
Trinity J
Houston, TX
University of Texas at Austin
Christopher K
St. Anthony, MN
Grand Canyon University
Richard K
Houston, TX
University of Chicago
Carie L
Deland, FL
Stetson University
Diamondz L
East Point, GA
Clark Atlanta University
Matthew L
Chaska, MN
Normandale Community College
Shamika L
Vero Beach, FL
Florida Atlantic University
Tamika L
Vero Beach, FL
Florida Atlantic University
Blayne M
Elk River, MN
St. Cloud State University
Carl M
Lubbock, TX
Oregon State University
Danielle M
Houston, TX
Houston Community College
Ellie M
St Cloud, FL
Berklee College of Music
Faiza M
Columbia Heights, MN
University of Minnesota: Twin Cities
Latoya M
Orlando, FL
National Academy of Sports Medicine
Miesha M
Minneapolis, MN
Minneapolis Community and Technical College
Sowdo M
St. Paul, MN
Metropolitan State University
Terri M
Gainesville, GA
Piedmont College
Cody N
Davenport, IA
Iowa State University
Terry N
East Point, GA
Georgia State University
Hachikaru O
Lawrenceville, GA
Gwinnett Technical College
Heather O
Naples, FL
Florida SouthWestern State College
Amber P
McMinnville, TN
Motlow State Commuity College
Ashley P
Columbus, GA
Columbus State University
Bailey P
Beaumont, TX
Lamar State College at Port Arthur
Oliver P
Covington, GA
Missouri Valley College
Paola P
Green Valley, AZ
Eastern Arizona College
Adrianna R
Davenport, IA
Scott Community College
Anyah R
Yorkville, IL
Northern Illinois University
Connor R
Zimmerman, MN
University of North Dakota
Adrian S
Austin, TX
Texas A&M University
Cindy S
St. Paul, MN
Coaches Training Institute
Lindsey S
Punta Gorda, FL
Florida Southwestern State College
Sucdi S
Columbia Heights, MN
Metropolitan State University
Taylor S
Omaha, NE
University of Nebraska - Omaha
Tory S
Canton, GA
Kennesaw State University
JoHanna T
Deland, FL
Daytona State College
Lakeshia T
Dallas, TX
Grand Canyon University
Leopoldo T
Miami, FL
New World School of the Arts
Shenia T
San Marcos, TX
Northeast Lakeview College
Cindy V
Coachella, CA
College of the Desert
Jazmine V
Greeley, CO
University of Northern Colorado
Awatif W
Iowa City, IA
Kirkwood Community College: Iowa City
Jessica W
Elk River, MN
Minnesota State University Mankato
Kielarie W
Delray Beach, FL
Alabama State University
Kristy W
Council Bluffs, IA
Buena Vista University
Tanasha W
Covington, GA
Belhaven University
Bai X
Hudson, WI
Rasmussen College: Ocala
Hasnaa Y
Iowa City, IA
Kirkwood Community College