Oaks Landing
700 7th Street NW
,

New Brighton

,

MN

55112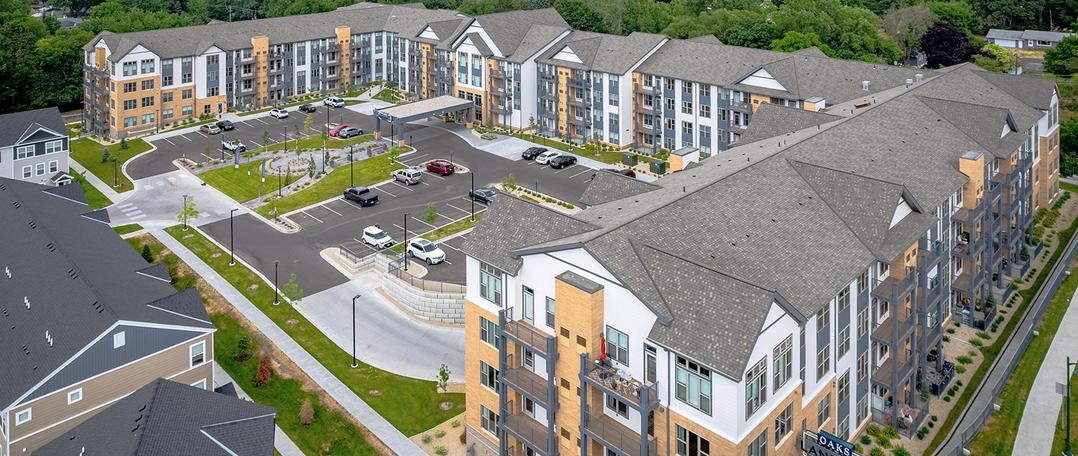 Oaks Landing is a 204-unit age-restricted (50+) property located in New Brighton, MN. This is the "Senior sister" to Brighton Oaks, the 154-unit Family project across the street that closed on December 23, 2019.
The financing includes a Freddie Mac Forward Tax-Exempt Loan serviced by Citibank, a taxable supplemental loan and a construction loan provided by Citibank, an equity bridge loan provided by Alliance Bank, an equity investment in the 4% Federal Low-Income Housing Tax Credits from WNC & Associates, Inc and Tax Increment Financing from the City of New Brighton. Additionally, we would like to sincerely thank our partners at Minnesota Housing for their determination of Federal Low-Income Housing Tax Credits, and the City of New Brighton, Minnesota as the land seller and conduit issuer of tax-exempt debt.
The development Partners include the City of New Brighton, Dominium Construction & Architectural Services, Eagle Builders, BKV Group, Loucks, Winthrop & Weinstine, Colliers International and Commercial Partners Title. We would like to thank all of these partners for their assistance on this project and the value they bring to the transaction.