Exodus
1007 E 14th Street
,

Minneapolis

,

MN

55404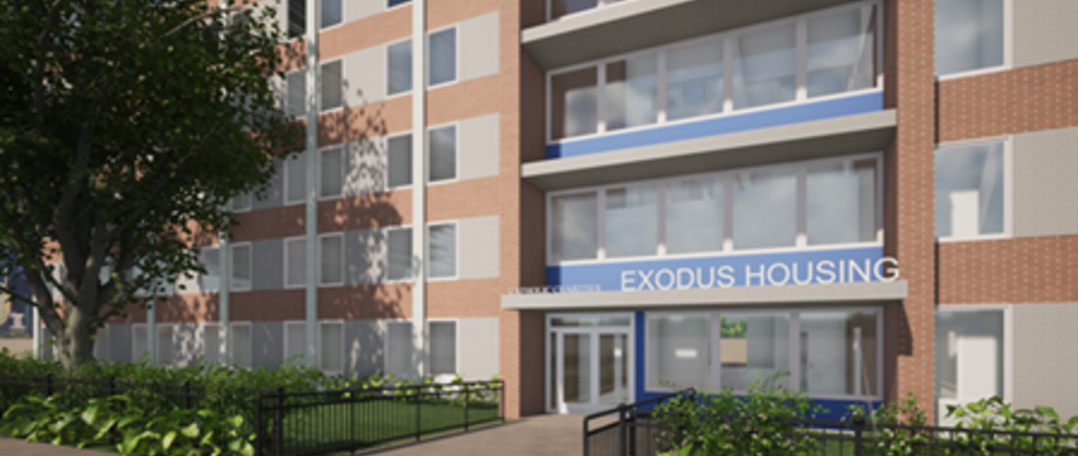 Dominium in conjunction with Catholic Charites of St. Paul and Minneapolis closed on the Exodus II project located in Minneapolis, MN. Exodus II is the second pro bono project closed by Dominium in partnership with Catholic Charities after developing the Dorothy Day Residence & Opportunity Center in St. Paul, MN. This project will allow Catholic Charities to continue serving those most in need.
The $70 million dollar project will provide approximately 167 units of permanent supportive housing, 30 recuperative care units operated by Hennepin County Health Care for the Homeless, and 6 units of transitional housing for Veterans operated in partnership with VA Health Systems. The six, story building in Minneapolis, MN was previously operated as an assisted living facility operated by Augustana Health Care Center. Weis Builders will begin a $28.4 million dollar rehabilitation of the building which will be delivered in 2022.
The building will be split into two condos, both will be managed by Catholic Charities:
The "LIHTC" condo, offering permanent supportive housing for homeless individuals, was financed by Housing Infrastructure Bonds (HIB) issued by the Minnesota Housing Finance Agency, an equity bridge loan provided by US Bank N.A., an equity investment in the 4% federal low-income housing tax credits from US Bank CDC, Affordable Housing Trust Funds (AHTF) provided by the City of Minneapolis and Catholic Charities Fundraising. The permanent supportive housing will operate via rental assistance from both the Minneapolis Public Housing Authority and Hennepin County.
The "NMTC" condo will offer transitional housing, recuperative care, nearly 24,000 SF of Catholic Charities office space and a walk-in medical clinic for those experiencing homelessness operated by Hennepin County. This condo was financed by New Market Tax Credits purchased by Corporation for Supportive Housing (CSH), Sunrise Bank and US Bank CDC, a loan from Hennepin County, Emergency Solutions Grant (ESG) from the City of Minneapolis, a donation from Cassia, the seller, and Catholic Charities Fundraising.
We would like to extend a sincere thank you to the Minneapolis Housing and Financing Agency for their determination of Federal Low Income Housing Tax Credits, as well as their issuance of HIB bonds for the project. Additionally, we would like to thank the CDEs that committed tax credit equity in the NMTC transaction.
Special thanks to Winthrop & Weinstine, E+A Architecture, Loucks, Weis Builders, Brian Gorecki, Braun Intertec, Commercial Title Partners and many others for their assistance with this project.