Orlando Senior
Donnybrook Drive
,

Orlando

,

FL

32825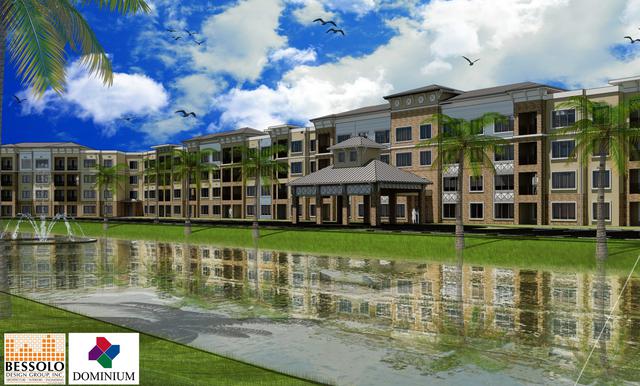 MN | COMMUNITY AMMENTITIES
MN | COMMUNITY AMMENTITIES
MN | COMMUNITY AMMENTITIES
Representative Photos & Renderings
Here you will find representative photos and renderings from other Dominium apartment communities across the country. Although this project will be designed specifically to fit its neighborhood and site, these amenities and finishes are of similar quality to what you can expect once complete. Images shown are for demonstration purposes only and may not be an exact representation of the product.
The proposed project, if approved by the Orange County Board of County Commissioners, would be rezoned and developed into senior, affordable housing. This community has one residential building featuring approximately 284 units of 1, 2, and 3 bedrooms. Amenities such as a pool and cabanas, outdoor recreational games, grilling pavilions, salon, pub/game room, clubroom, fitness center, library, craft room, and theater will be included. Construction is slated to begin in early spring of 2021.
Residents will be income restricted per the Section 42 Low Income Housing Tax Credit Program. Please see the below table for qualifying income limits:
1 Bedroom
$29,160
Rents limits for 1, 2 and 3 bedroom units
are currently $781, $937 and $1,083
respectively and include utilities.
2 Bedroom
$33,360
  
3 Bedroom
$37,500
In addition, these apartments will also be designated as senior, independent living age restricted to head-of-household 62+.
Thank you to those of you that tuned-in or came in-person to the neighborhood meeting we held on Wednesday, September 16th. Board of County Commissioners is scheduled for October 13th. Click here to listen into the neighborhood meeting.
Dominium is still in the stages of finalizing the design of this project and would like to hear your feedback. Please leave your comments by clicking the button below.
Interested in Providing Feedback?