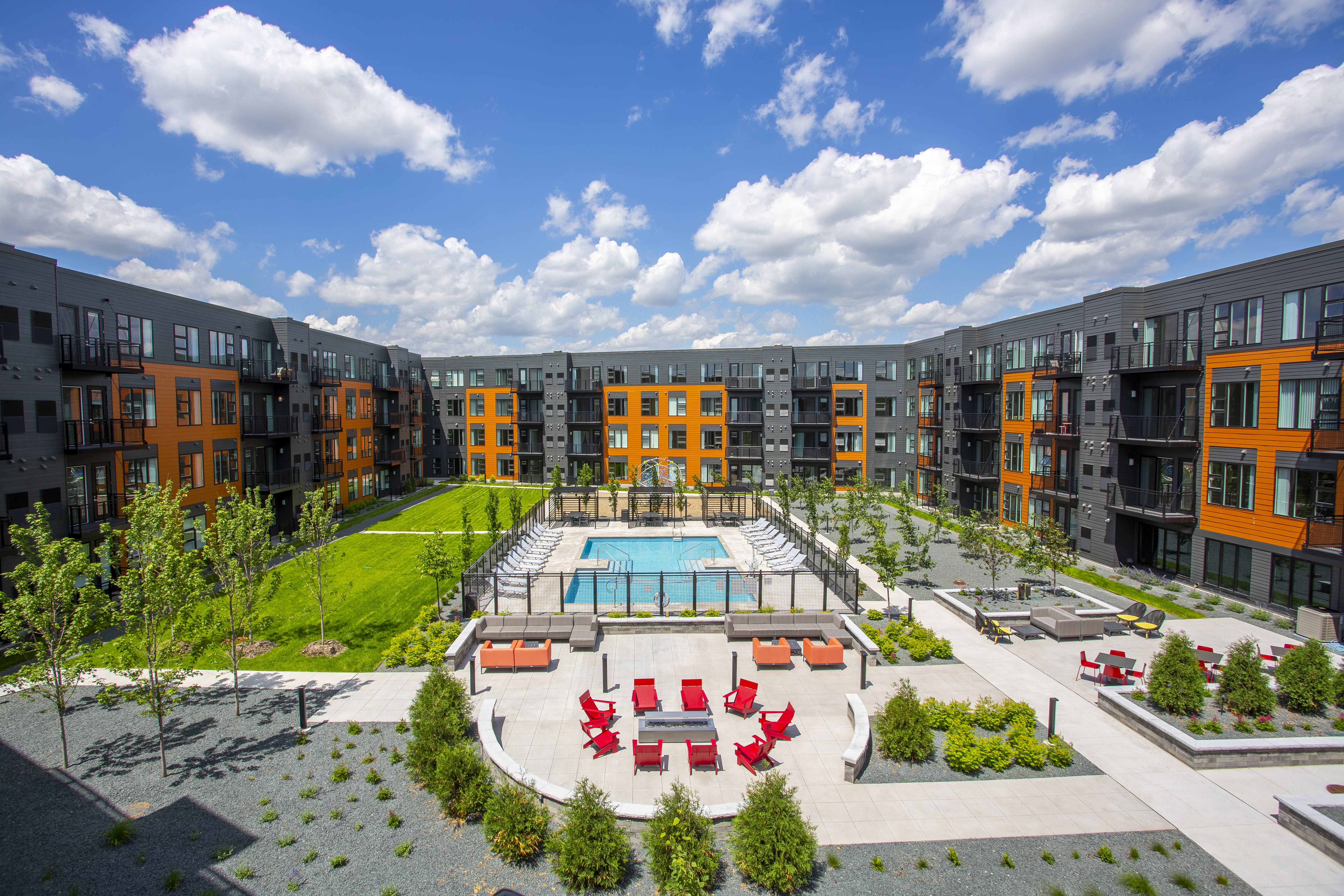 Union Flats
Project Type
New Construction
Completion Date
April 2019
Total Development Cost
$68,000,000
Building Size
217 Workforce Apartments
100% of Units Affordable

About the Project
Union Flats also shows boldness and innovation by being the first project of its kind to be built off the main University Avenue. This is preferable to a lot of residents as it has noise and privacy benefits. Now that Union Flats has demonstrated an ability to revitalize and welcome social change, it allows for more redevelopment of this underutilized neighborhood. 
By developing a state-of-the-art apartment community and attracting working families, Union Flats has created a safe and lively environment in an area that used to be contaminated land in an industrial neighborhood.
The Challenge
Prior to redevelopment, the Union Flats site was four acres of highly contaminated land. The degree of environmental contamination at this site is very unique when compared to other developments in this category. The scale of this project made the environmental matters more difficult to solve. Building 217 units of affordable housing on such a small site required the community to have underground parking and other amenities. The surface parking along the west side of the building runs parallel to a railroad spur and is a subtle historic preservation gesture. The underground parking garage was strategically raised to stabilize existing soil conditions.
Therefore, the more subsurface infrastructure we built, the more contaminated soils needed to be removed. The cost of environmental remediation ended up being much higher than expected. Comparatively, per acre costs were also very high. All this in mind, developing a contaminated urban infill site into a beautiful, affordable community was a unique challenge that turned into a positive environmental attribute.
What We Did
The 217-unit community is a bright and colorful U-shaped building with a great central courtyard on which all the amenity spaces are focused. A grand staircase welcomes residents and guests into the building, inviting them into its inner courtyard and common areas.
Upon entering the building, the dynamic and vibrant interior design includes many amenities such as an expansive lobby with bold statement art pieces that sets the tone for the rest of the amenity spaces from front door to the courtyard. The lobby opens onto the clubroom with spacious kitchenette, built-in banquets and central fireplace dividing the room for multiple groups to gather and work. An expansive fitness center with state-of-the-art equipment and adjacent yoga room for residents provides a few of the wellness focused amenities. A large bike lounge features fix-it stations, worktables and bike storage with direct street access for residents to utilize the local bike trails and paths. Units provide an open concept kitchen/living/dining room with luxury vinyl tile flooring, carpeted bedrooms with walk-in closets, balconies and large master bathrooms.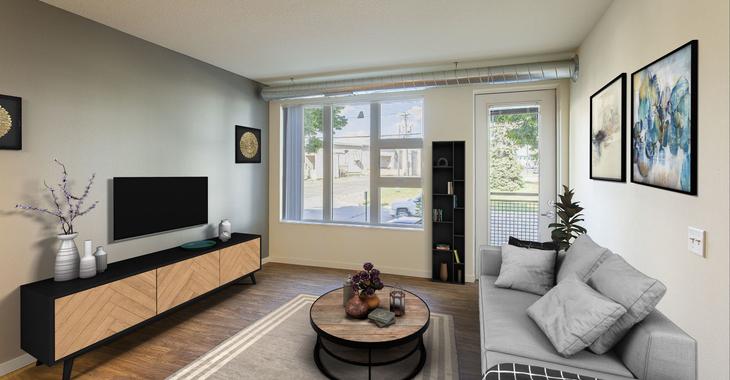 The Outcome
Union Flats participates in B3 and the EDA program with XCEL. B3 tools and programs are designed to help make buildings more energy-efficient and sustainable. As for EDA (Energy Design Assistance), this enables owners of new construction or buildings undergoing significant renovation to meet energy efficiency goals by modeling current energy use while identifying and assessing cost-reducing strategies and alternatives. Additionally, each unit in this community has brand-new Energy Star kitchen appliances installed for them. Energy Star appliances help reduce greenhouse gas (GHG) emissions, an important part of mitigating the impacts of climate change.
This community essentially took the place of an old, vacant industrial building, was cleaned up from being a contaminated site, and brought in hundreds of new residents to be in close proximity of the multimodal transit. By doing so, this community encourages carpooling and transportation other than a motorized transportation.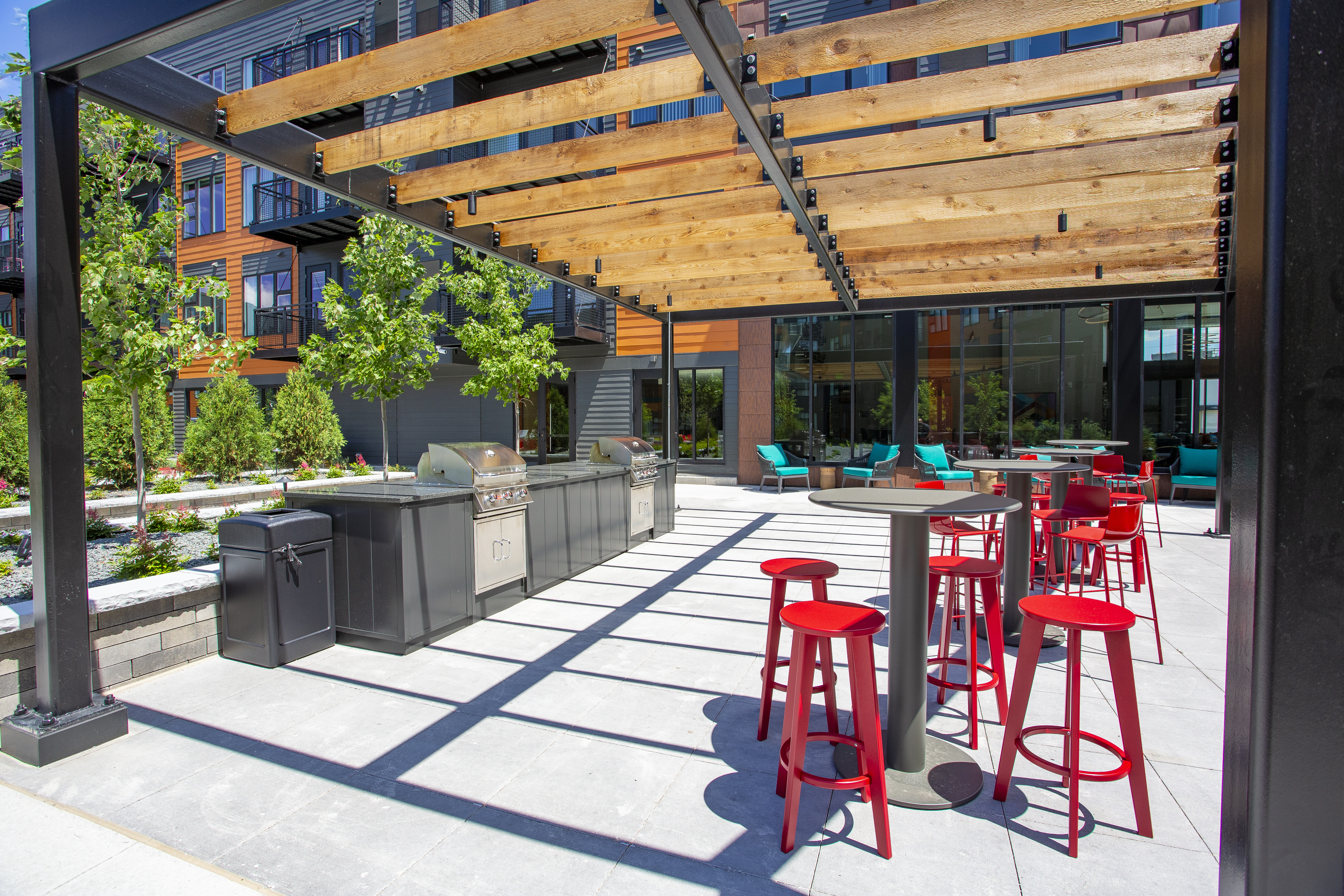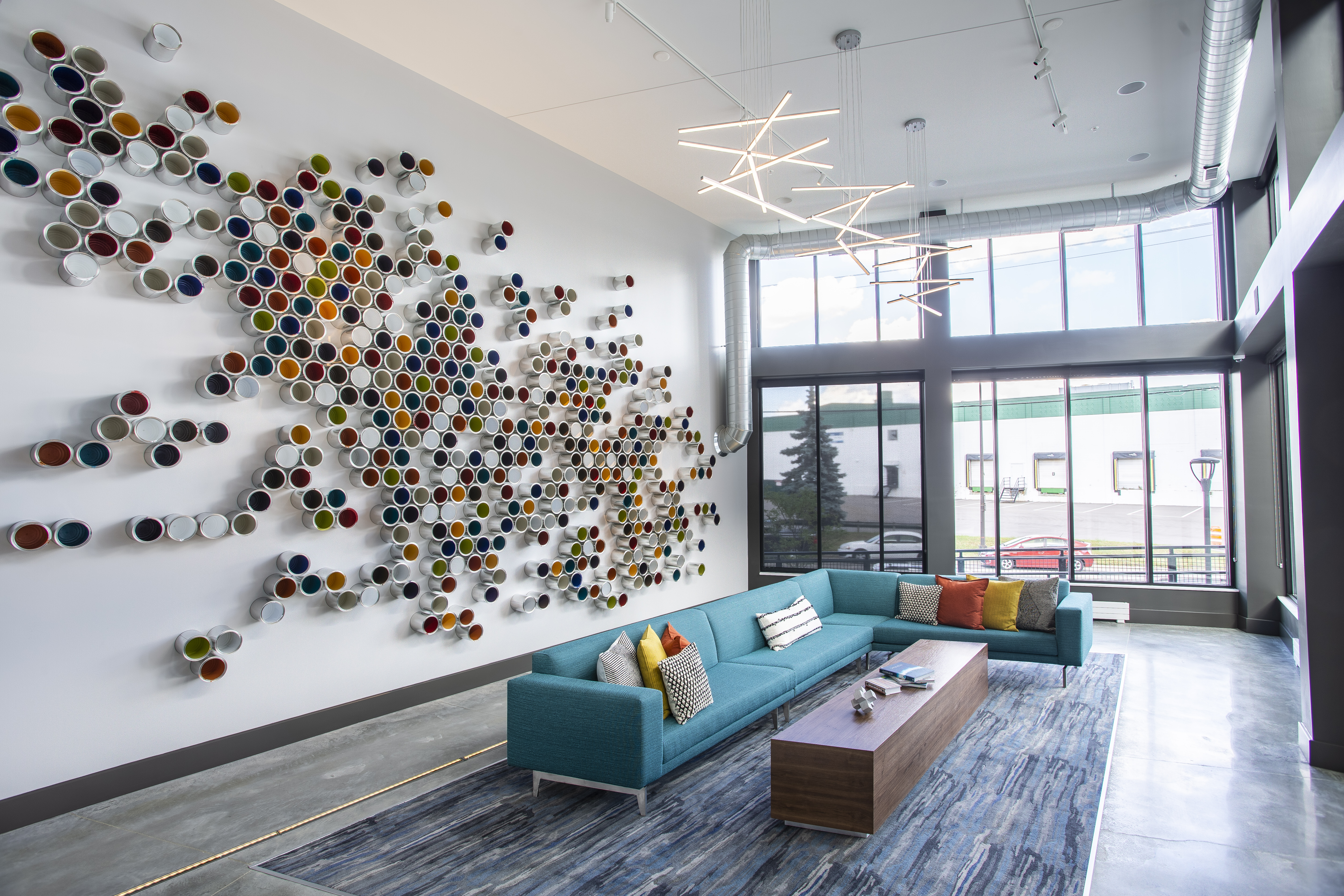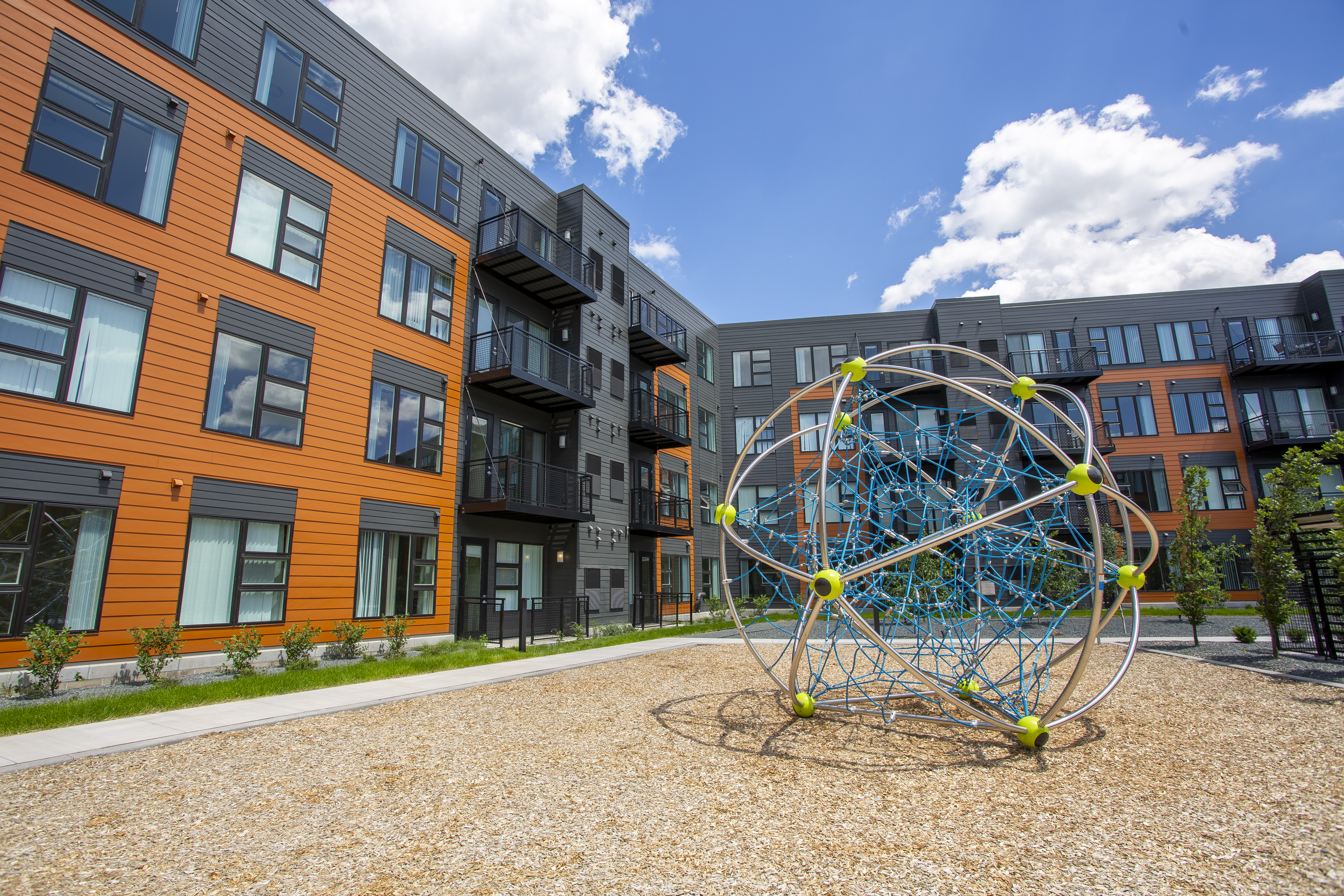 Dominium has completed hundreds of developments of all size and scope. Contact the company today to learn more about its methodology and approach to the most challenging real estate projects.