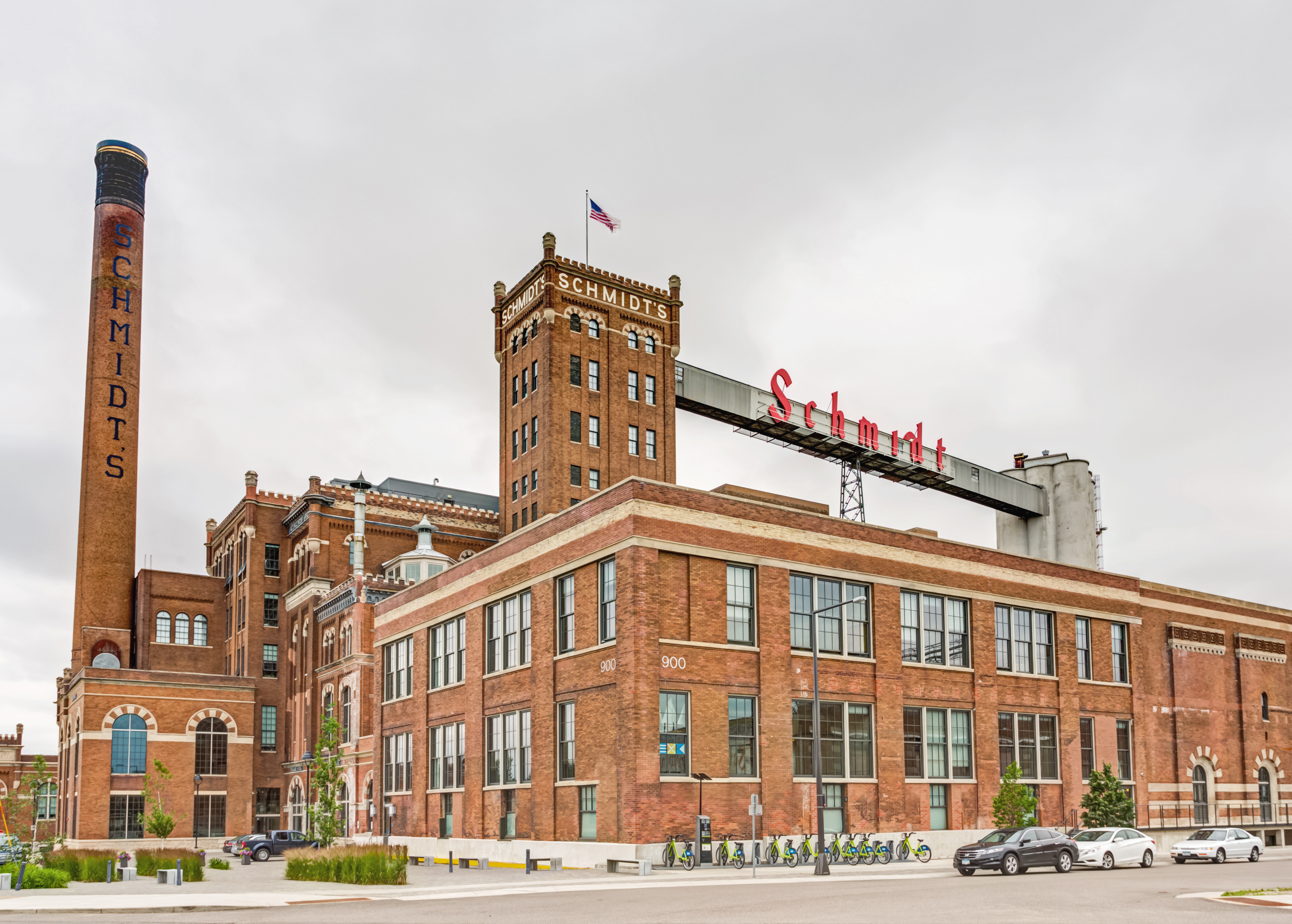 Schmidt Artist Lofts
Project Type
Historic Redevelopment
Completion Date
July 2014
Total Development Cost
$130,000,000
Building Size
247 Loft Apartments
13 Townhomes
100% of Units Affordable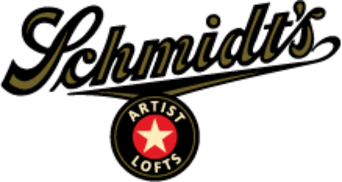 About the Project
Dominium's total renovation transformed this neighborhood eyesore into 247 affordable live/work artist lofts and 13 townhomes. The project restored the site's iconic towers and Gothic details, and is appreciated with a sense of nostalgia by locals.
The Challenge
The structure originally housed the bottle and brewing operations of its namesake, the Schmidt Brewery, in the early 1900's. Owned by different brewery operations before and after Schmidt, the iconic structure sat vacant from 2002 until its restoration was completed in July of 2014.The renovation of this site included consequential structural repairs and restoration.
What We Did
Schmidt Artist Lofts features 247 individually unique studio, one-, two- and three-bedroom lofts and flats, as well as 13 three-bedroom townhomes constructed on property adjacent to the parcel upon which the original structure sits. All serve to meet the demand for affordable housing. The complex includes ample green space, a multi-media lab, performance center, dance and yoga studios, exercise facilities, a rooftop deck and artists gallery spaces.
In addition to financial institutions, a diverse group of public stakeholders – including the City of St. Paul, Ramsey County, the Minnesota Housing Finance Agency and the Metropolitan Council were brought together to help bring this project to reality.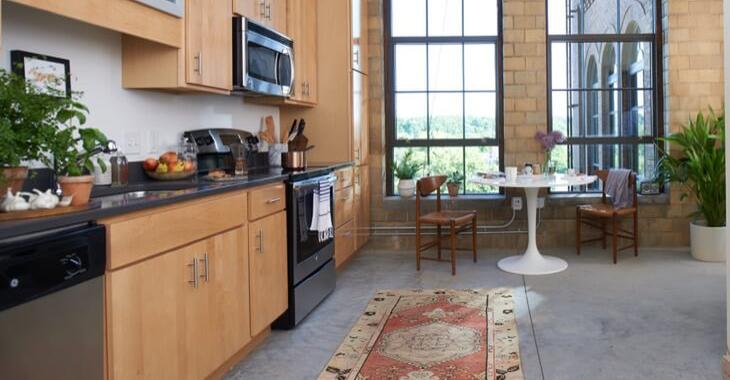 The Schmidt Artist Lofts project was 100% leased before opening. Moreover, the conversion of this 16-acre site into unique and tasteful affordable housing has made this a game-changing redevelopment for the city of St. Paul. The project resulted in a resurgence of local retail, restaurant, and entertainment venues in the neighborhood.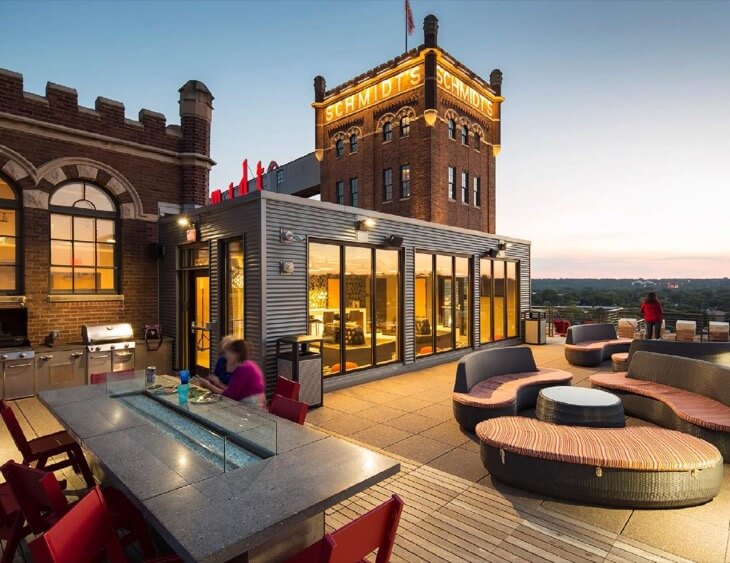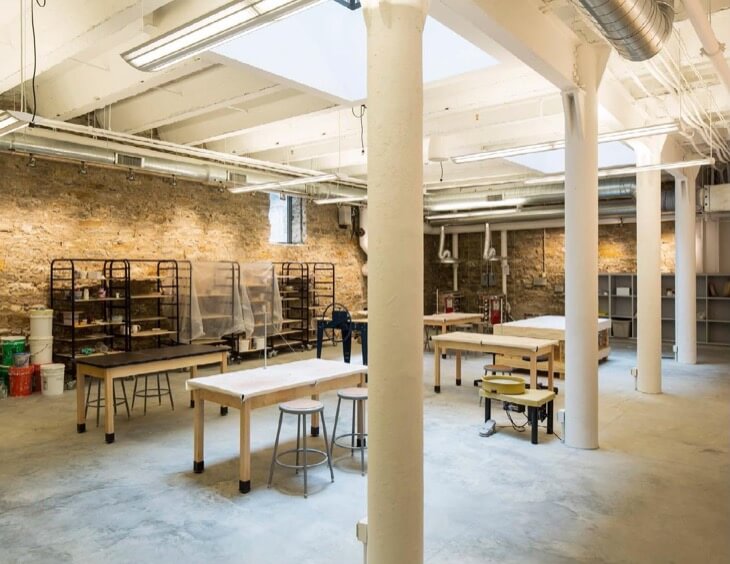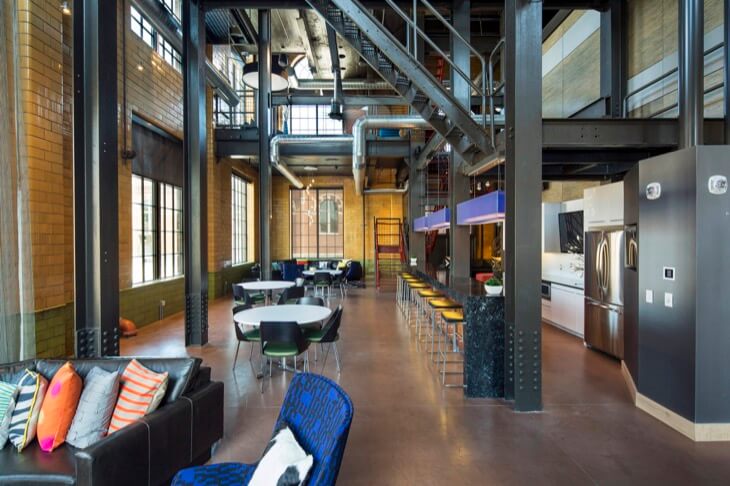 2016 Affordable Housing Design Award
Dominium has completed hundreds of developments of all size and scope. Contact the company today to learn more about its methodology and approach to the most challenging real estate projects.