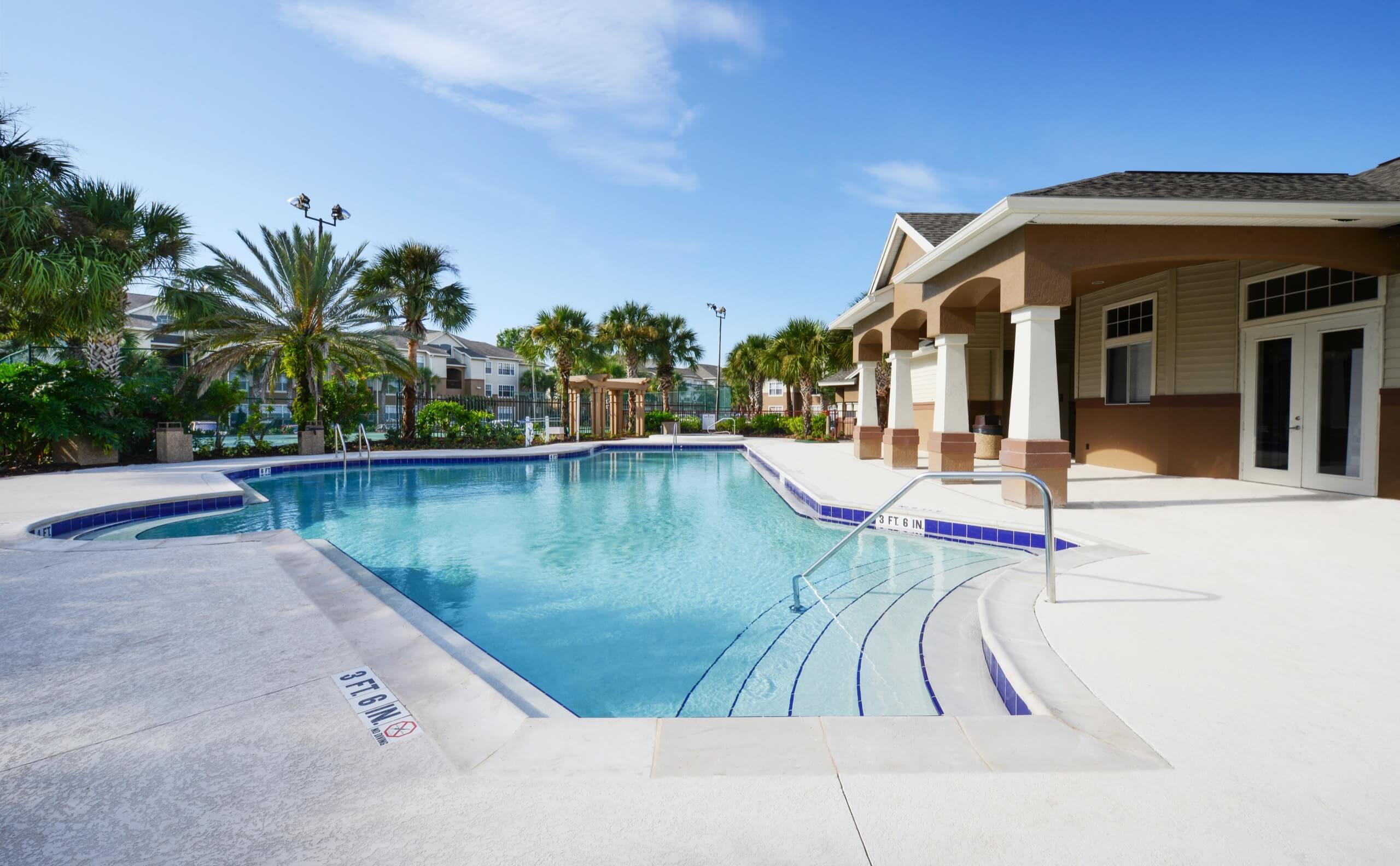 Nassau Bay
Project Type
Rehabilitation
Completion Date
July 2014
Total Development Cost
$68,000,000
Building Size
492 Apartments
100% of Units Affordable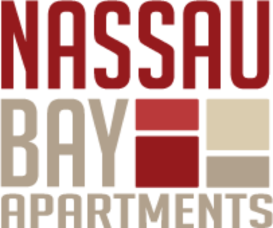 About the Project
Nassau Bay Apartments was originally constructed in 1996 and 1997. Dominium's renovation helped meet the local demand for affordable housing, with financing from a variety of federal and state sources. Rents are limited at or below 60% of the Area Median Income (AMI).
The Challenge
Acquired in 2013, Nassau Bay Apartments was known as a tough community. Residents felt unvalued, crime and drug dealing was problematic, and the buildings and grounds were in dire need of significant repairs and upgrades.
What We Did
The Nassau Bay project involved a significant rehabilitation of a very distressed property. Several on-site audits and meetings with residents provided the development team a clear picture of what was required to turn the property around.
Appealing resort-style community amenities were added, including a swimming pool, tennis court, state-of-the-art fitness center, sports courts, and a beautiful clubhouse with an indoor gathering space and full kitchen. Additionally, residents enjoy beautiful landscaping, multiple outdoor grilling areas with covered seating, 892 surface parking spaces, a secured entrance and a vibrant playground and splash pad water play area for the children. All common space areas have been designed specifically to meet resident needs.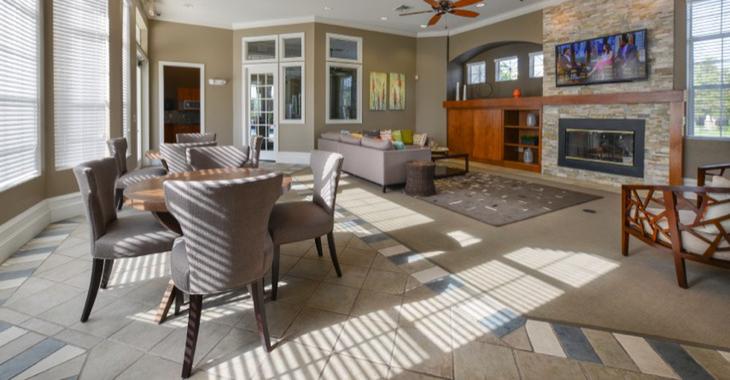 The Outcome
With the rehabilitation, all units were outfitted with new in-home washers and dryers, fully equipped kitchens, air conditioning, a private balcony or patio, and ample storage space including large walk-in closets. All are high-speed internet and cable-ready. The renovation was completed at a cost of $18,000 per unit.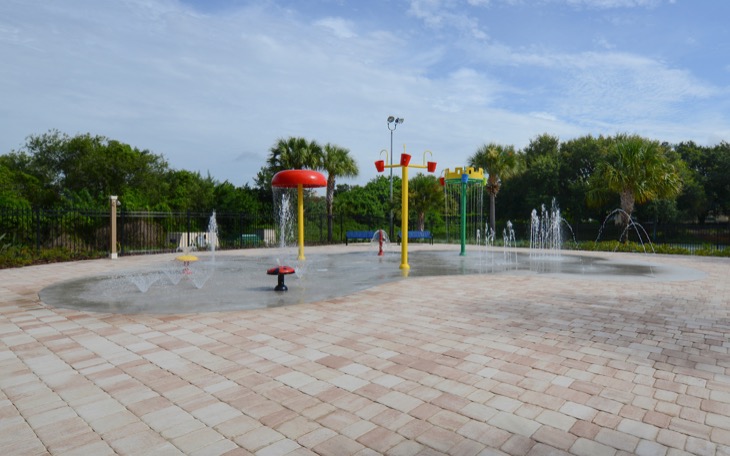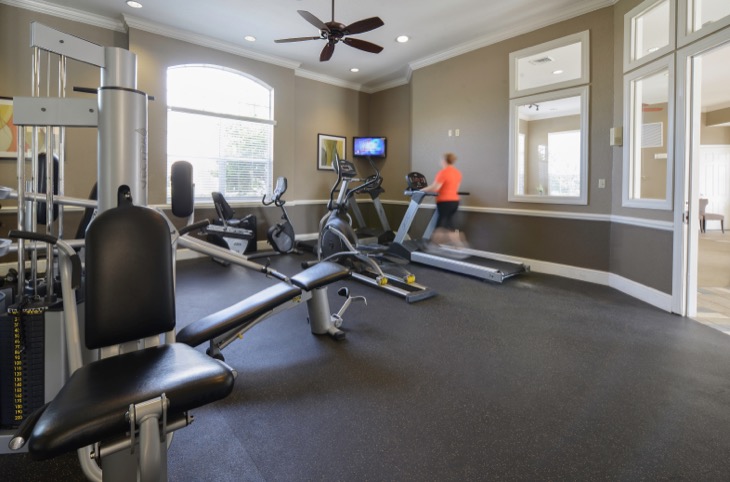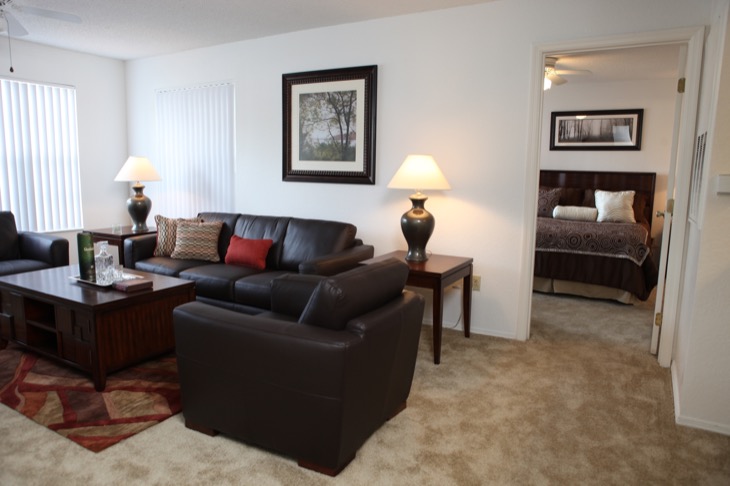 Dominium has completed hundreds of developments of all size and scope. Contact the company today to learn more about its methodology and approach to the most challenging real estate projects.