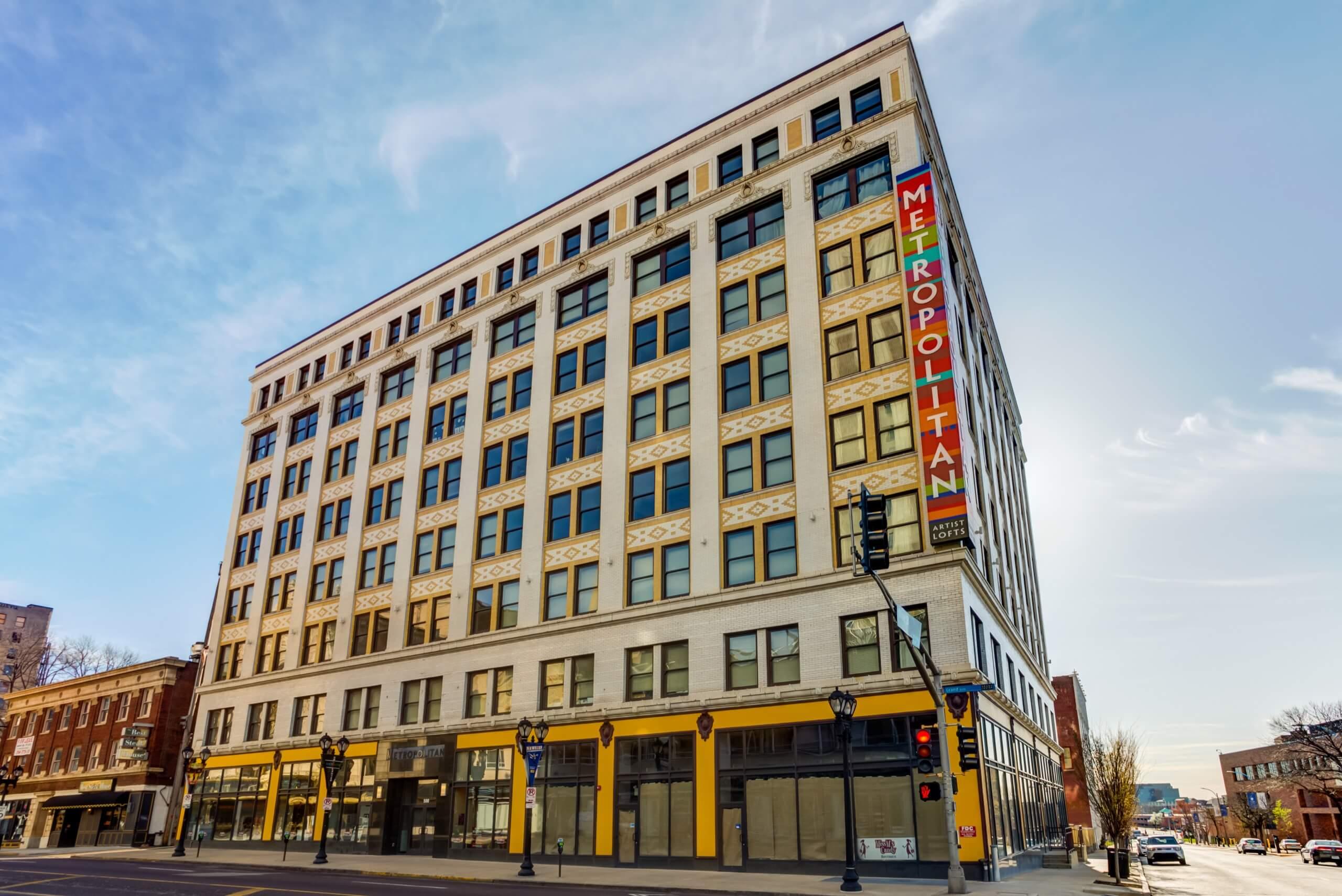 Metropolitan Artist Lofts
Project Type
Historic Redevelopment
Completion Date
July 2014
Total Development Cost
$68,000,000
Site Size
1.0 Acre
72 Artist Lofts
Building Size
108,000 Square Feet (Building)

About the Project
The Metropolitan Building is an historically significant structure located in the artistic Grand Center neighborhood of St. Louis. Dominium transformed the building into Metropolitan Artist Lofts, a unique community for working artists.
The Challenge
Dominium took on the challenge of transforming a building with gaping holes and partial collapse into a thing of beauty. Local historic architect, Paul Hohman, explained that "while the building was never technically threatened with imminent demolition, the building's condition sent many would-be developers running scared."
What We Did
To make this innovative project a reality, Dominium brought together a number of financing sources. These included Federal LIHTC, the MO State LIHTC, Federal Historic tax credits, MO State historic tax credits, Brownfield tax credits, and Affordable Housing Assistance Program (AHAP) tax credits.
Metropolitan Artist Lofts includes 72 one- and two-bedroom apartments (49 one-BR and 23 two-BR), with 25 underground parking stalls. Common area spaces are specifically geared towards artists' needs, including numerous studio spaces for painters, sculptors, and clay artists. The building also features multiple sound attenuated music studios and a large dance studio for dancers, yoga, pilates, and actors.
The hallways are designed to be extra wide with picture hangers so that artists are able to display their work. In essence, the Metropolitan Artists Lofts is an 8-story gallery, and a very vibrant addition to downtown St. Louis.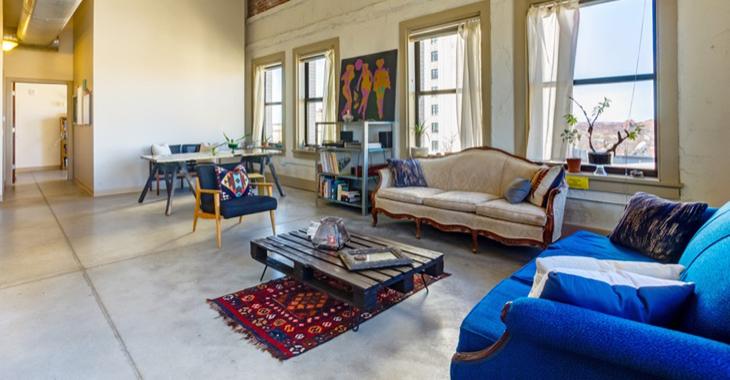 The Outcome
Since opening in 2014, Metropolitan Artist Lofts has enjoyed very strong demand, with a significant wait list. It is one of three affordable communities for working artists in St. Louis, all of which have combined to transform entire portions of the downtown.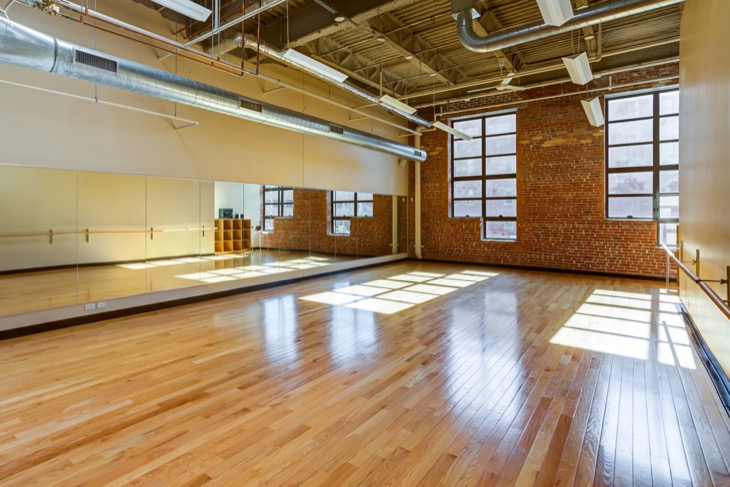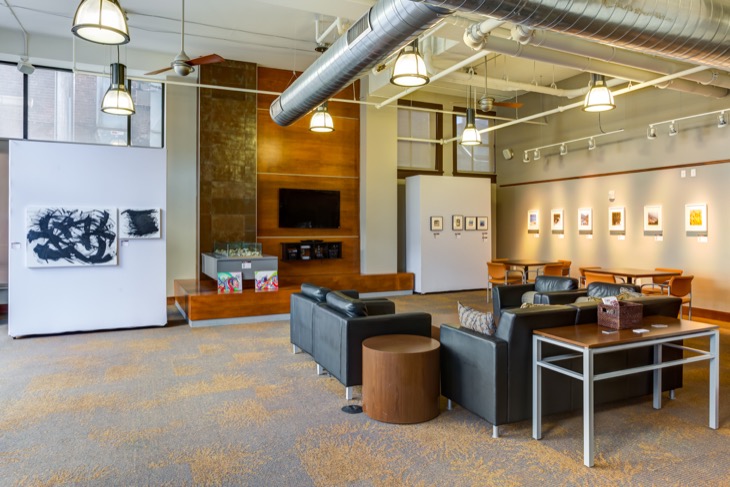 Dominium has completed hundreds of developments of all size and scope. Contact the company today to learn more about its methodology and approach to the most challenging real estate projects.