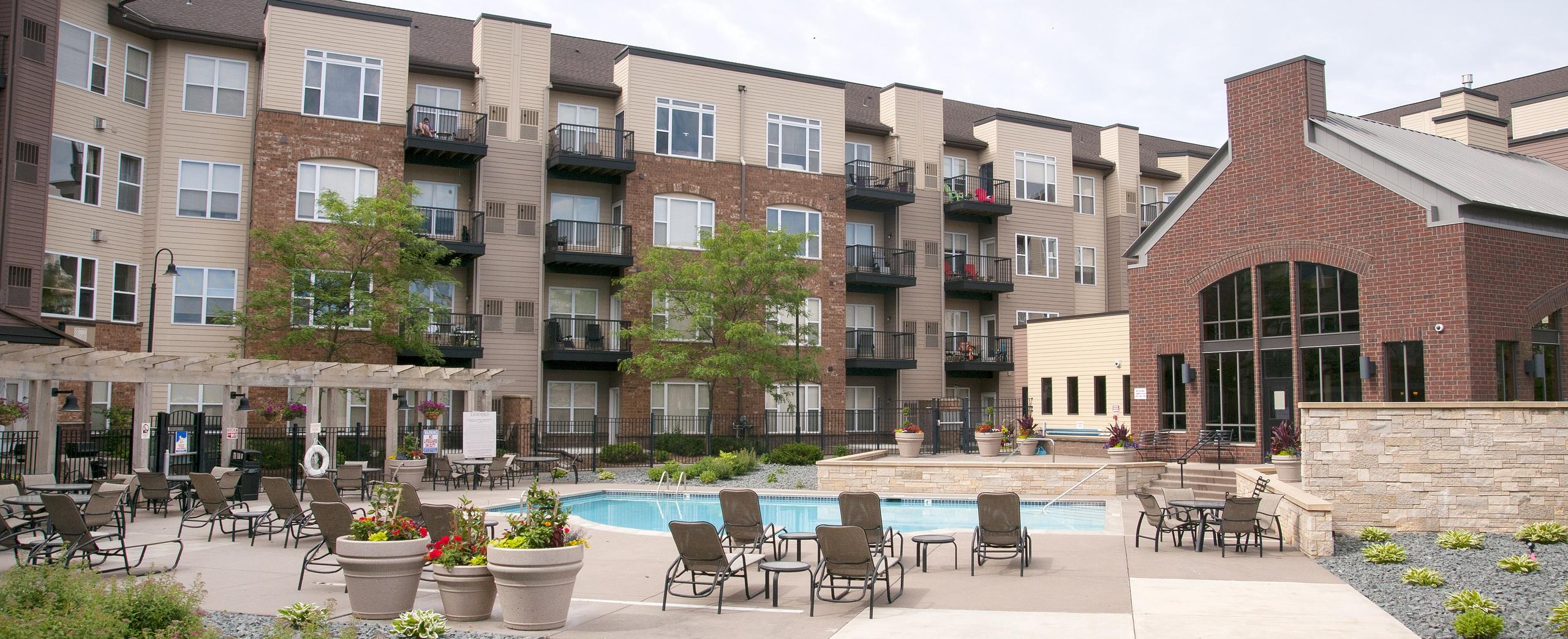 Landings At Silver Lake Village
Project Type
New Construction
Total Development Cost
$68,000,000
Site Size
7.0 Acres
430,000 Square Feet (Building)
Building Size
263 Total Apartments
89 Senior Apartments
100% Market-Rate

About the Project
The Landings of Silver Lake Village is part of a larger $150 million redevelopment that encompasses approximately 44 acres. In addition to its 263-unit rental project, the development includes new retail and office space, condominiums and townhomes, and several restaurants.
The Challenge
Being a part of a 44-acre site that, at one time contained one of the first indoor shopping malls in the country, presented many logistical challenges. The mix of senior apartments and market-rate units in the same complex, for example, made marketing and communications more difficult.
What We Did
The design for The Landings at Silver Lake Village consists of two wings separated by a two-story drive-through, meant to divide the building visually as well as separate the 89 senior units from the 174 market-rate units.
The building's exterior is of traditional style, with a combination of brick, stucco, and lap siding that appeals to a broad demographic. The one-story clubhouse has a stone façade and is clad with a stylish metal roof.
Of the 89 senior apartments, 53 were set-aside at reduced rents for lower-income renters. Senior residents enjoy their own fitness center, community room, and medical office. Amenities on the general occupancy side of the building include a pool, year-round hot tub, fire pit, clubhouse, party room, fitness center, and theater.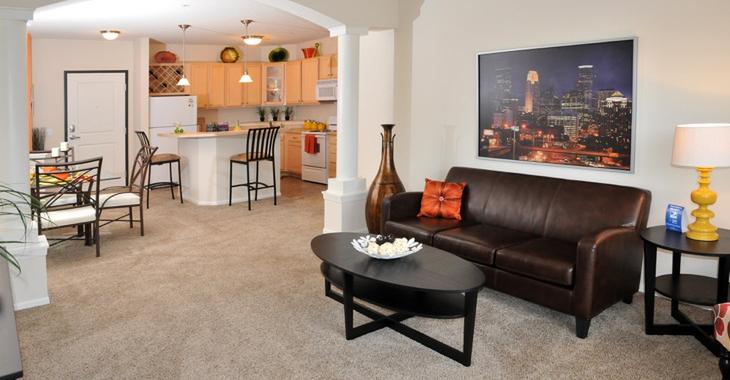 The Outcome
In the decade since it opened, The Landings at Silver Lake Village has been a very strong and consistent performer. So much so that Dominium built a 100% affordable senior community, The Legends of Silver Lake Village, across the street.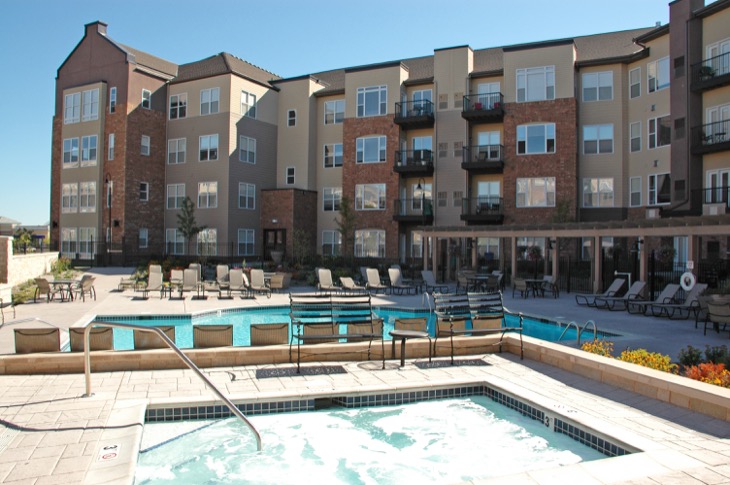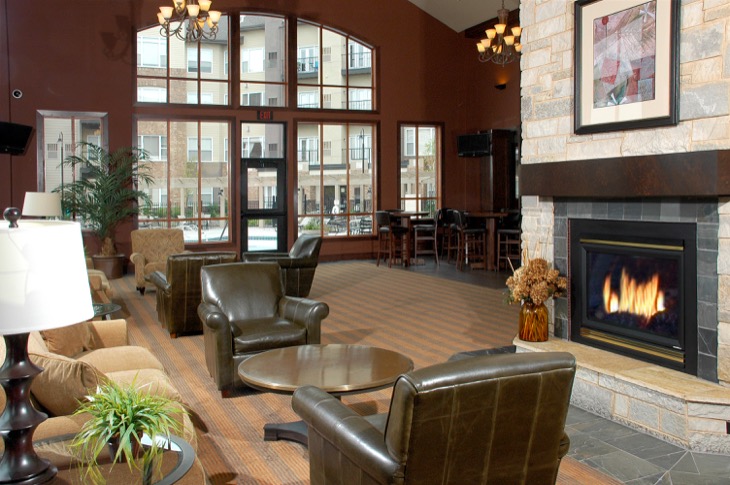 Dominium has completed hundreds of developments of all size and scope. Contact the company today to learn more about its methodology and approach to the most challenging real estate projects.