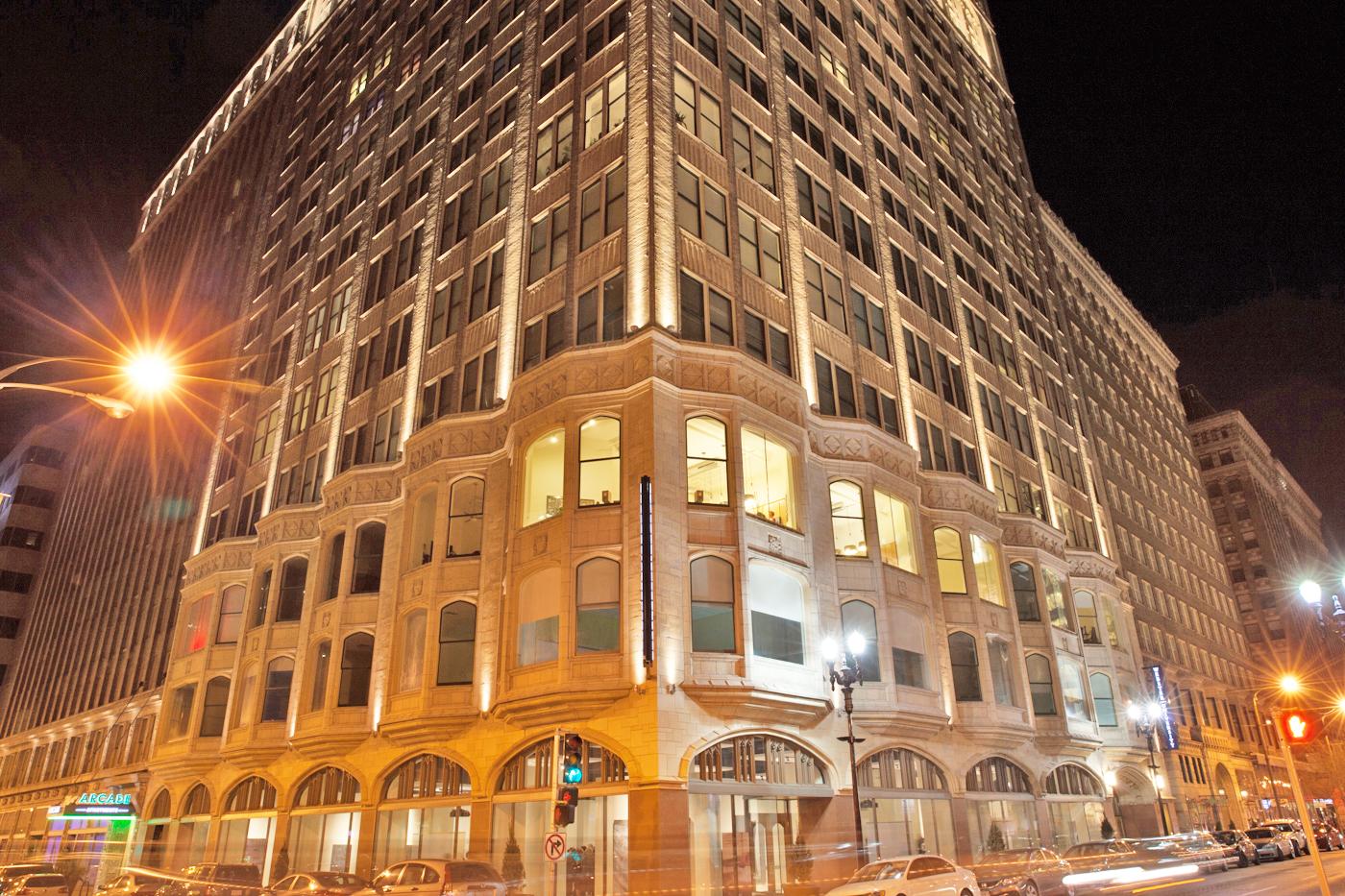 Arcade
Project Type
Historic Redevelopment
Completion Date
December 2015
Total Development Cost
$118,000,000
Building Size
282 Apartments
70% of Units Affordable

About the Project
Both a City Landmark and National Historic Landmark, The Arcade is situated in the heart of the central corridor of downtown St. Louis. Dominium's renovation turned this eyesore into a jewel of the city's downtown revitalization strategy.
The Challenge
Renovation of The Arcade Building was an ambitious project that required a coalition of financial partners, housing commissions, elected officials, and neighborhood organizations. to support this ambitious project. Preserving the historic elements of this building that had been vacant for well over 30 years, while constructing an all-new, state-of-the-art infrastructure, became a labor of love for the Dominium team.
What We Did
To become a reality, this historic adaptive reuse project required the collective efforts of Dominium's in-house teams working shoulder to shoulder with city leaders, civic organizations, and financial organizations. The talents of specialized architects, builders, and historic preservation experts were brought to bear.
The Arcade is a mixed-income community; 202 of the units have rent and income limits at 60% of the Area Median Income (AMI), while 80 units are luxury market-rate apartments. The one-, two-, and three-bedroom apartments provide in-unit amenities such as stainless steel appliances, granite countertops, private balconies, up to 20-foot ceilings, and in-home washers and dryers.
In addition to the restoration of the historic marble hallways and vaulted 'Arcade', the $118 million renovation included significant repairs to the exterior facade, creation of live/work spaces for artists of all types, and state-of-the-art tenant amenities including a fitness center, a clubroom and kitchen, and a 19th-floor rooftop deck with panoramic views of downtown St. Louis and the Arch.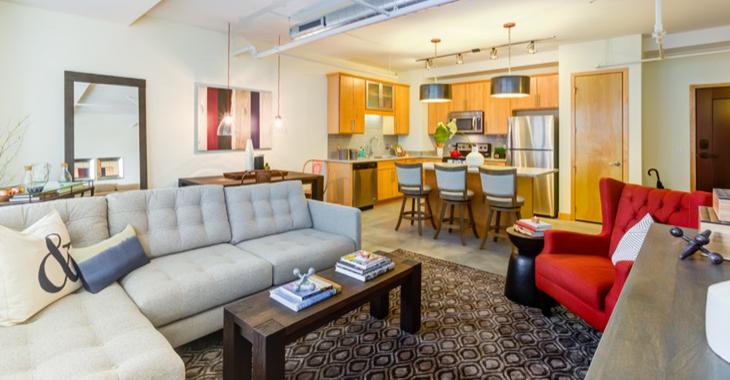 The Outcome
Fully leased ahead of schedule, Arcade Apartments brought new life and vibrancy to what was a vacant city block. The leading alternative media outlet, The Riverfront Times, named Arcade Apartments "Best Renovated Building" of 2015.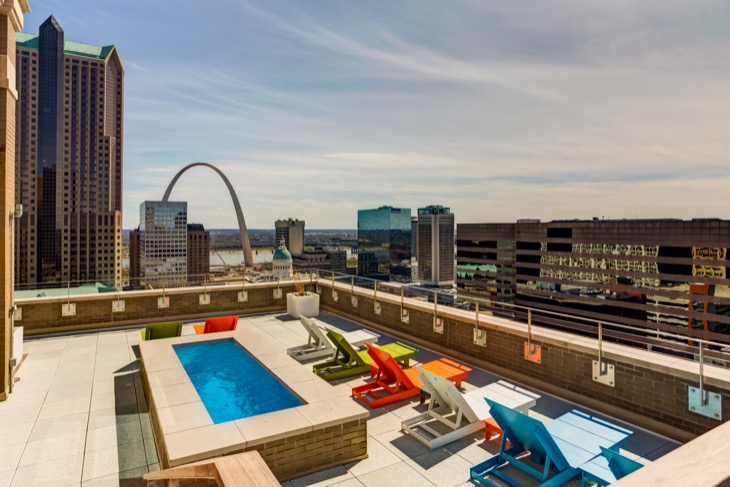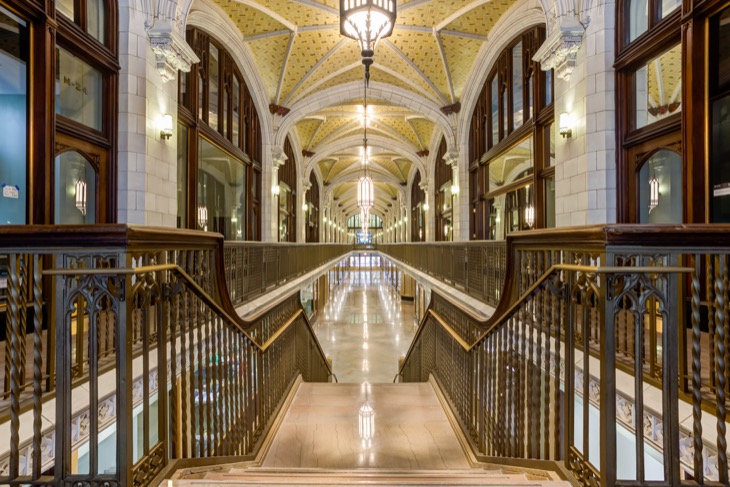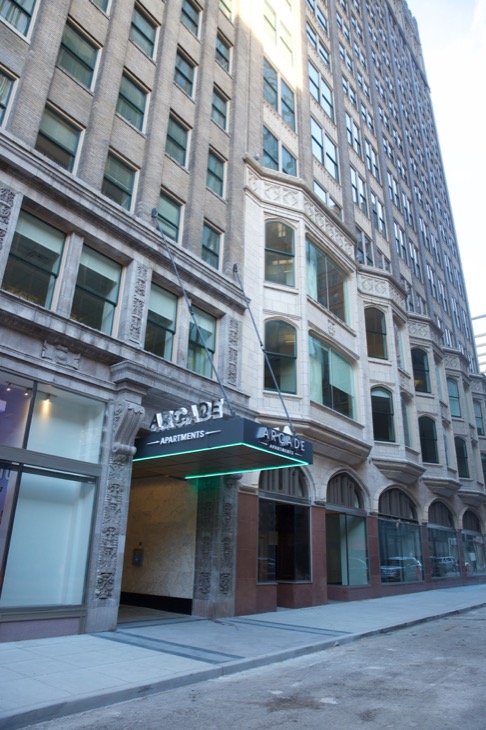 Dominium has completed hundreds of developments of all size and scope. Contact the company today to learn more about its methodology and approach to the most challenging real estate projects.