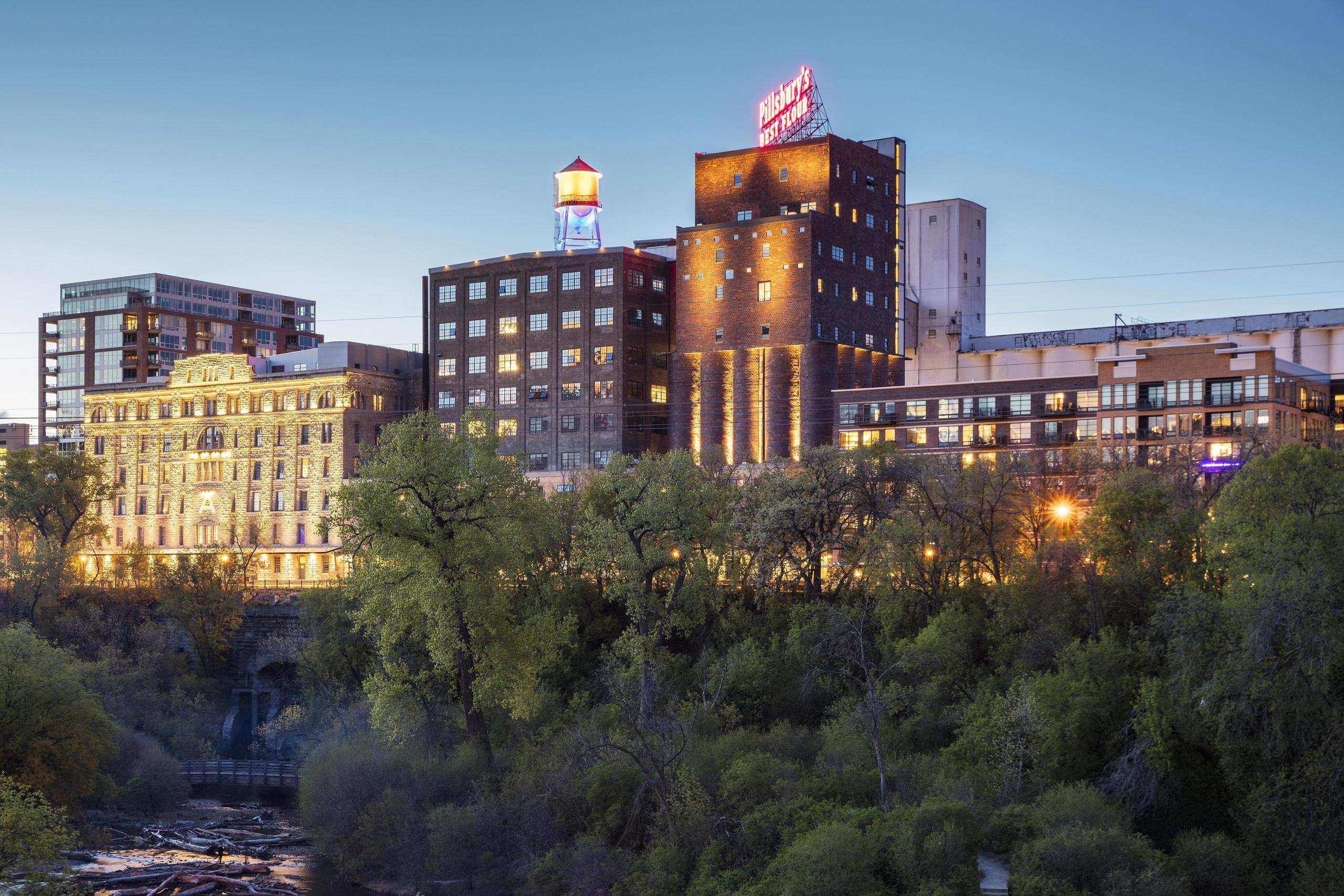 A-Mill Artist Lofts
Project Type
Historic Redevelopment
Completion Date
December 2015
Total Development Cost
$175,000,000
Building Size
251 Loft Apartments
100% of Units Affordable

About the Project
Located at the birthplace of Minneapolis, the A-Mill complex of buildings was built in the 1880s to house Pillsbury's growing milling business, located specifically to take advantage of the Mississippi River's St. Anthony Falls. The A-Mill – designated a National Historic Landmark – was the world's largest flourmill for over 40 years. Dominium's 2015 renovation transformed the Pillsbury A-Mill – vacant since 2003 – into affordable live/work artist lofts.
The Challenge
The renovation of an 1880s flour milling complex into state-of-the-art artist housing entailed formidable challenges, including significant structural repairs to the failing exterior facade, the installation of historic reproduction windows, and creation of an all-new infrastructure.
What We Did
Designed for working artists, A-Mill Artist Lofts features a number of shared work and studio spaces for complimentary use by residents, including a performance and rehearsal center; dance, paint clay/pottery, photography, and multimedia studios; music practice rooms; and large flex studios.
The state-of-the-art community amenities include a fitness center, a yoga studio, a clubroom and kitchen, underground heated parking, and a 7 th -floor rooftop deck with panoramic and breathtaking views of the Mississippi River and downtown Minneapolis.
The A-Mill includes 251 unique studio, one-, two-, and three-bedroom lofts, with in-unit amenities such as stainless steel appliances, stone countertops, and an in-unit washer and dryer.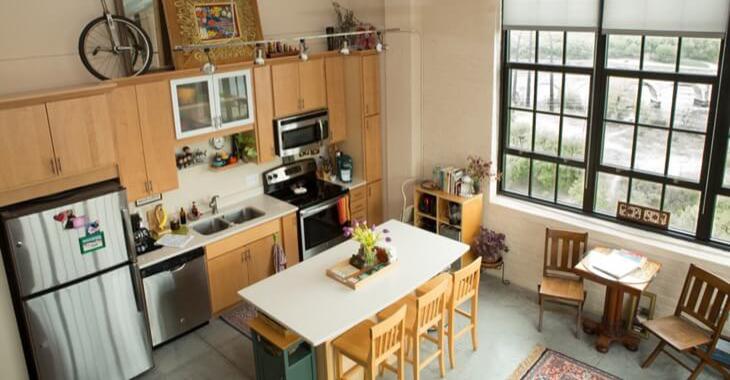 The Outcome
Editors at an influential Twin Cities website named A-Mill one of ten top "transformative" projects in 2015. Here is part of what the editors said: "Plenty of market rate housing has been added to the historic Main Street in recent decades. Still, the City's decision to use its economic development power to support historic rehab, while adding economic diversity to this up-and-coming neighborhood, is thrilling."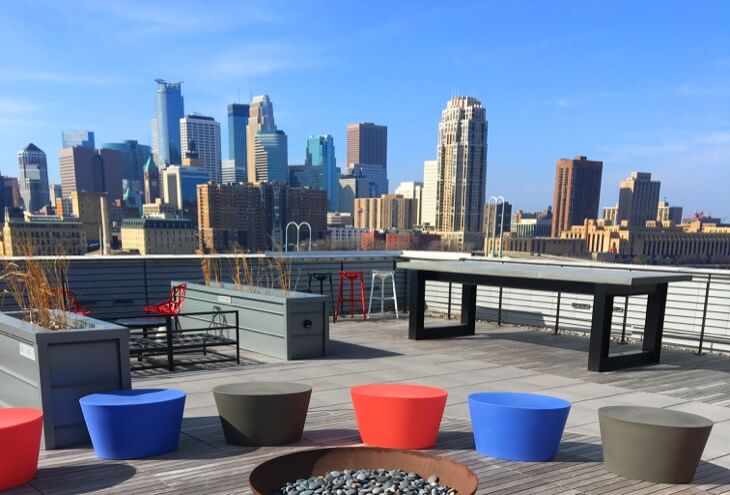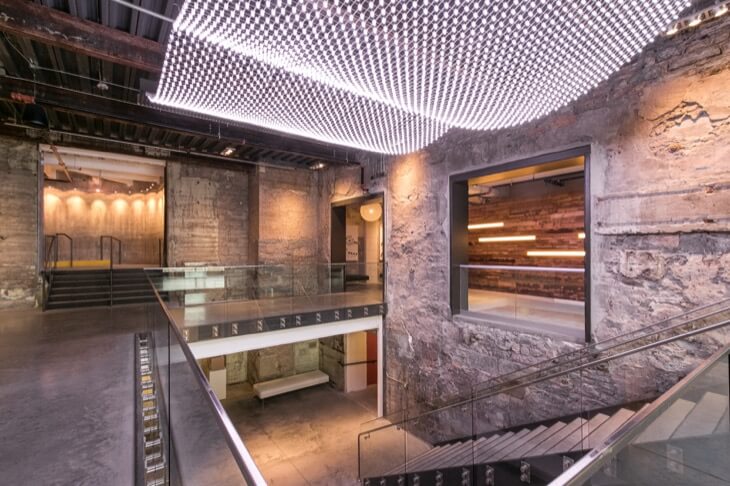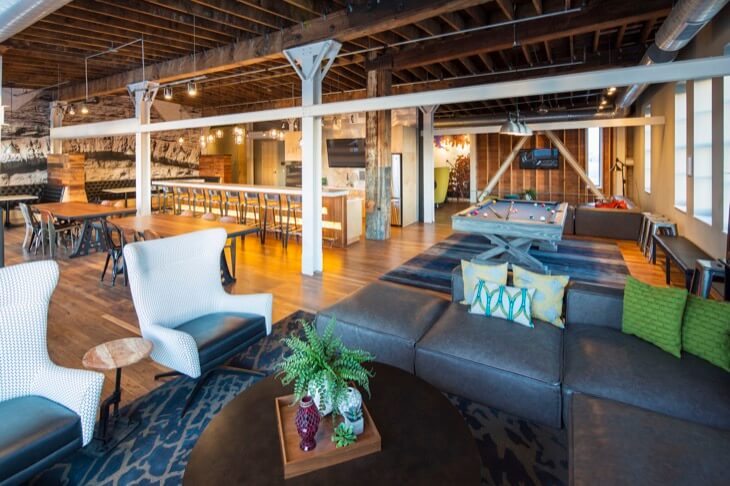 Iconic Pillsbury's Best Flour Sign
Dominium has completed hundreds of developments of all size and scope. Contact the company today to learn more about its methodology and approach to the most challenging real estate projects.