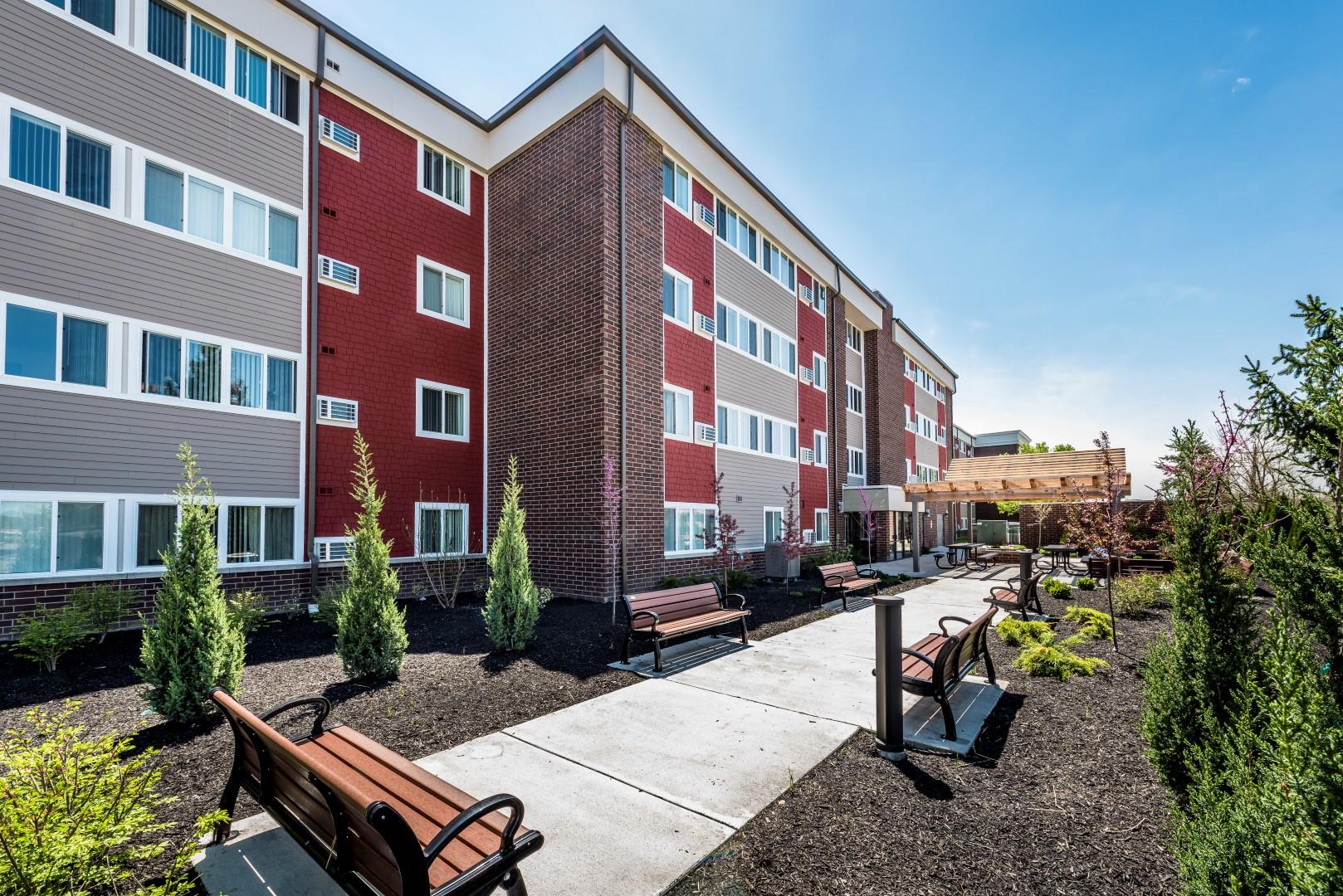 Maya's Story
"My love of all things Yardi began when I started using Yardi Voyager onsite in 2006 for another property management company. Prior to Dominium, I worked as a leasing agent, assistant manager, and community manager on market and affordable properties in Minnesota and Kansas. 
I started with Dominium in 2014, when our team comprised of myself and Lisa Smith. My first position was as an entry-level Yardi trainer where I taught daily web-based trainings for new site staff. 
When Dominium introduced DU Online, my position grew to incorporate more administrative support tasks. Since 2014 I've had the pleasure of working on a variety of meaningful projects alongside Lindsey Osowski. Dominium's partnership with consultant John Desautels provided me with the opportunity to learn about the technical side of Yardi. Working under the guidance of Emily D'Urso on the Yardi Voyager 7S upgrade was definitely a career highlight as well as a personal highlight—even though we had several sleepless nights!
Dominium's core values and tagline have deep meaning for me. When I was 14 years old, my childhood home was foreclosed on and we lost the house. I'm the oldest daughter of eight children from a single-mother household. We struggled to find affordable housing in Minneapolis so I can personally relate to the challenges our residents face and I believe strongly that affordable housing is a necessity for everyone.
Currently, the Yardi Support team has grown to five people and we're involved in many of the company-wide initiatives for growth and improvement. I love when projects I'm involved in add value to everyday tasks. I'm fortunate to have a position that's always growing and changing. I learn something new every day. My goal is to do my part to contribute to Dominium's vision for the future by providing meaningful training and support. My advice to those looking to grow within Dominium starts with identifying your strengths and weaknesses. I suggest that you build on your strengths and share those skills with others. I feel it's equally important to acknowledge your weaknesses and ASK FOR HELP. It is my personal belief that if you have a good attitude (even during the MOST challenging days) and clear goals, your position will grow with you."