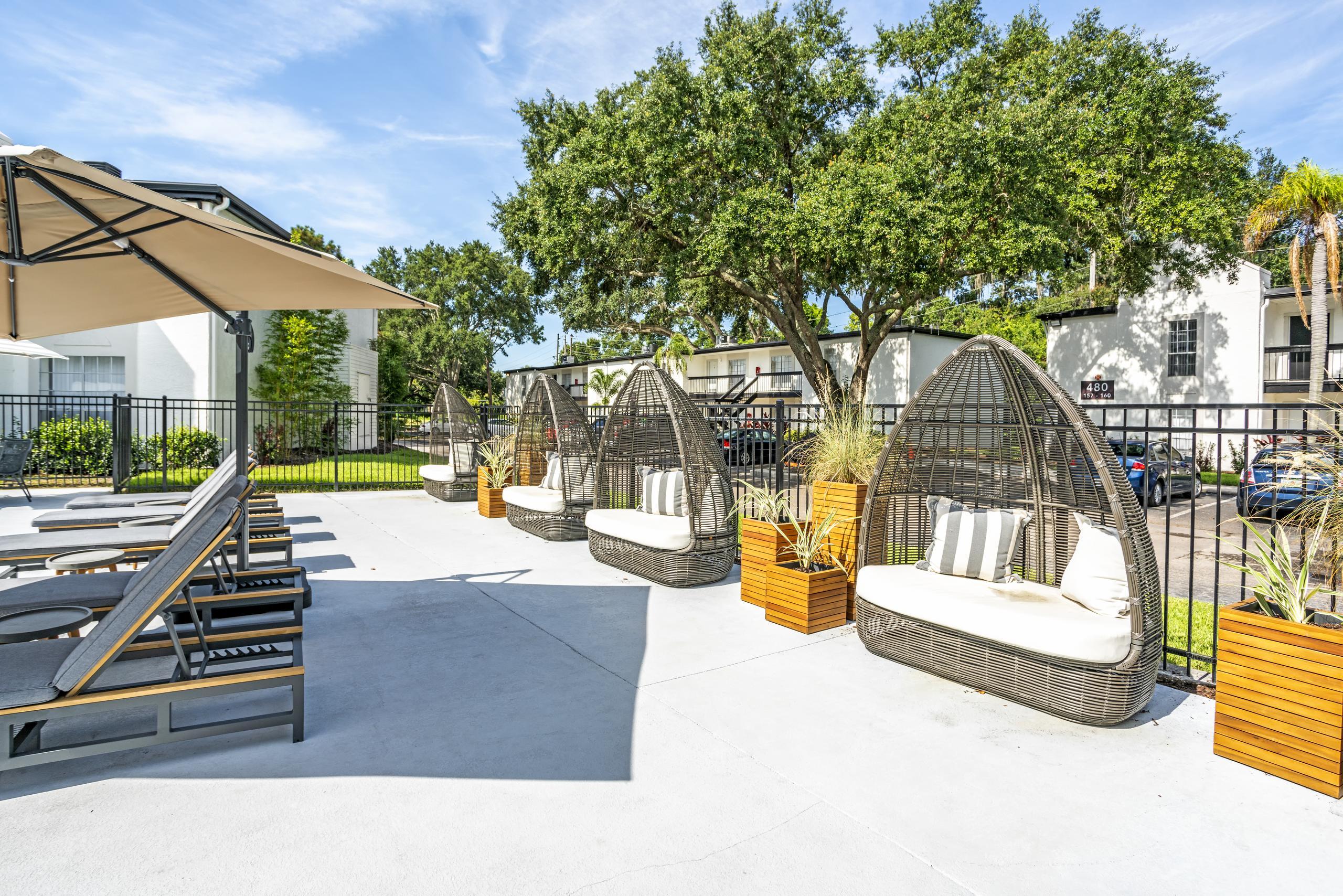 Lindsey's Story
"At a young age I was intrigued by Property Management. So much so, that I convinced the office at the apartment community I was living at that they needed an office assistant. My persistence and value-add outline paid off and opened my eyes to this new world. I continued to learn and grow with each opportunity and was able to establish systems and organization in several areas. After only a few short months as the office assistant, I began leasing apartment homes. 
In February 2004, Dominium was brought in to fee manage the market rate community that I was working for and that was when my Dominium journey began. I am so thankful for Jean Ferguson, who interviewed and hired me, as she is a great example of Dominium's core value of Growing & Developing People. She continued to mentor me over the years and opened the door to so many great opportunities.
In April 2004, I transitioned into an Assistant Manager position at a tax credit community that allowed me to expand my knowledge as well as my skills. I am glad I jumped in and learned as much as I could because within 30 days of being in this role, the Community Manager took on a new challenge. With the support and guidance of my Regional Manager, Gina Estrem, I was then promoted to be the new Community Manager. In this role, I spent the next 6.5 years making physical and financial improvements, building community, growing a solid team and mentoring other staff in our portfolio. 
In 2010, I was offered the opportunity to manage an iconic Dominium property. I was honored to lead a great team, provide them growth opportunities, drive performance and succeed together. After the successful sale of the property in July 2012, I transitioned to the Corporate Office as an Operations Specialist. I traveled to many different properties and helped them improve performance. I was also given the opportunity to create a new training and onboarding program for our Community Managers. With my focus on employee engagement and development, I was promoted to Sr Operations Training Specialist. 
I am so thankful for the many mentors I have had in my time at Dominium. They all challenged and encouraged me in new ways, paving the way for my most recent promotion to Director of Operations in September 2018. Now, I have a team of 6 highly skilled professionals and together we assist with most company projects, implementations and provide support and training to our property operations and site teams."