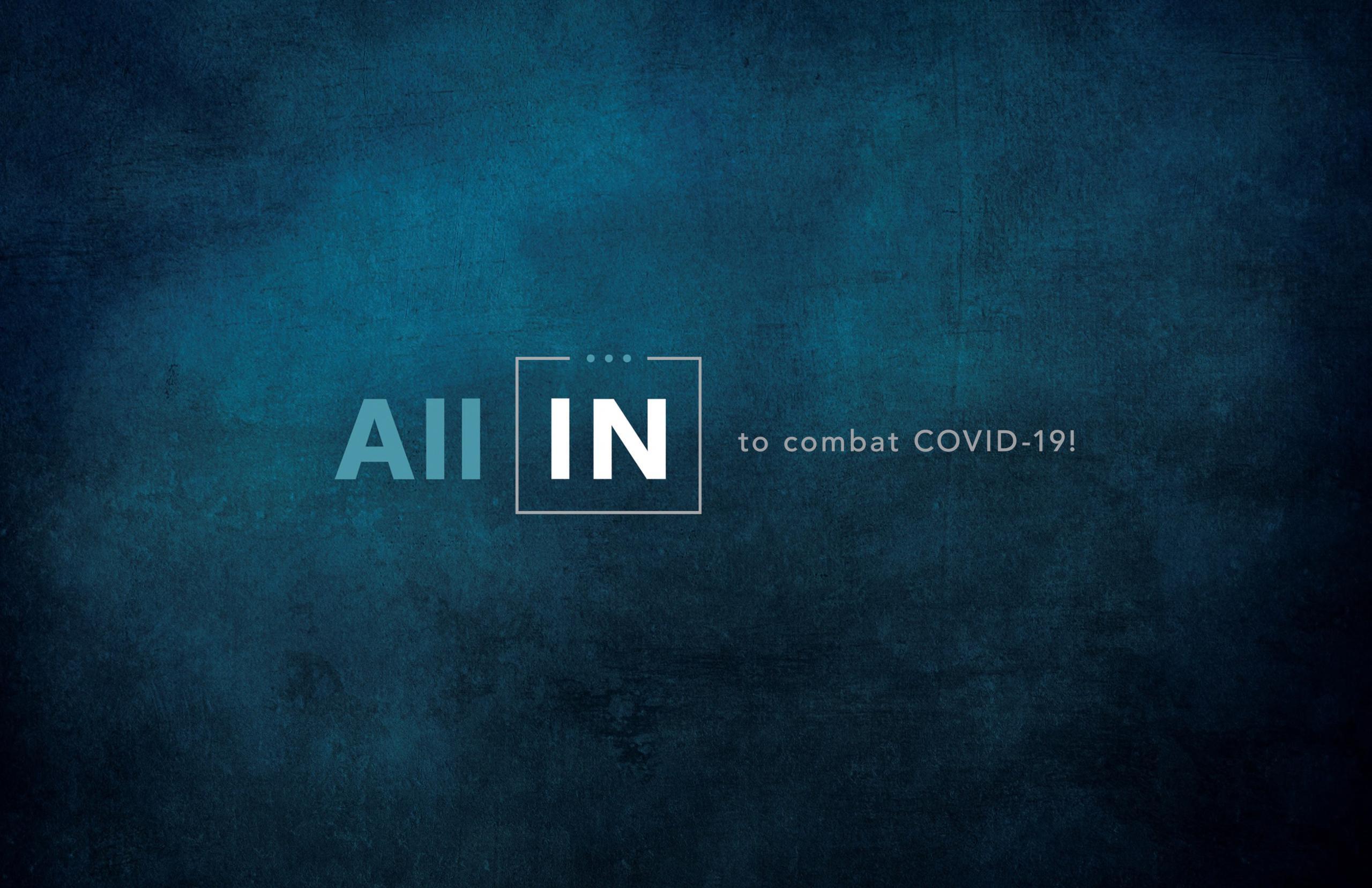 COVID-19 has impacted nearly every aspect of the local and global economy. This page was compiled of internal and external sources to provide insight about the pandemic as well as its impact on capital markets, rent collection, construction and architecture, operations, public policy, among other impacts.
Interesting Insight: Pandemic Water Consumption
During the 12 month COVID period, across the Dominium portfolio, our utility costs have significantly increased, driven largely by water expenses. Consumption is the main driver of the increase with the rate as a small driver. Comparing the same properties year over year, water consumption is up about 10% or $50 per unit. This could be attributed to resident unemployment and subsequently home more hours per day, working from home, distance learning for children, and more residents per unit in some instances. 
Rent Collections: Increased Pandemic Support Keeps Collections Strong
Through April 19th, 2021 we have collected 89.8% of charges for the month. Resident receipts are:
Up 1% compared to March 2021 through the 19th
Up 3% compared to February 2021 through the 19th 
Up 5% compared to January 2021 through the 19th 
Down (1%) compared to August 2019 through the 19th
Subsidy: Cumulative subsidy receipts for the month are 96% collected, which is: 
Down (1%) compared to March 2021 through the 19th.
Flat compared to February 2021 through the 19th.
Down (0.4%) compared to January 2021 through the 19th.
Up 4% compared to August 2019 through the 19th.
Total Receipts: Cumulative receipts for the month are 91% collected, which is: 
Up 1% compared to March 2021 through the 19th.
Up 2% compared to February 2021 through the 19th.
Up 4% compared to January 2021 through the 19th.
Up 0.2% compared to August 2019 through the 19th.
Receipts at Senior properties are 97% collected, which is: 
Flat compared to March 2021 through the 19th.
Up 1% compared to February 2021 through the 19th.
Up 2% compared to January 2021 through the 19th.
Up 1% compared to August 2019 through the 19th.
Receipts at Family properties are 88% collected, which is: 
Up 2% compared to March 2021 through the 19th.
Up 3% compared to February 2021 through the 19th.
Up 5% compared to January 2021 through the 19th.
Down (1%) compared to August 2019 through the 19th.
The chart below shows the distribution of properties on their collection performance in April 2021 through the 18th. Out of the 199 properties, 35 have collected less than 80% of April 2021 charges representing $0.9M remaining to collect while 47 properties have collected over 96% representing $0.1M remaining to collect.
The lowest collection category is primarily made up of Section 8 properties which are impacted by timing with changes between resident and subsidy owed charges. The below distribution excludes these properties and follows the expected trends.
Previous Dominium Rent Reports can be found below.
Housing & Employment News
NMHC Rent Payment Tracker shows that 79.8% of apartment households paid full or partial rent through April 6th. This is a 1.9% increase in the amount collected in April 2020 and is 3.1% below the amount collected in April 2019. Doug Bibby, NMHC President, said that, "This month's data is more evidence of a recovering economy and the resilience of the multifamily industry."
Although the unemployment rate is 6% (or 9.7 million Americans), some industries are still finding it difficult to fill positions, including the hospitality and services industries. Research shows that for "every 10 percent increase in the jobless benefits a person received" there was a "3 percent decline in the number of jobs applied to." Right now, there are just more jobs being created than those searching. Also, many of the restaurant and retail jobs require face contact with the public, which can cause fear of contracting the virus. A Census Bureau survey showed that "a 10-percentage point increase in the share of people fully vaccinated corresponded with a 1.1-percentage-point increase in their employment."
The New York Times reviewed USPS change-of-address requests to determine migration patterns during the pandemic and found that most of the migration in 2020 reflected trends from the year before. Some vacation hubs benefited from the work from anywhere mindset of the pandemic, but generally, the pandemic did not alter the already established shifts in location. However, New York City and the Bay Area of California were hit the largest shift of people out of those urban areas (at 2 times the rate of 2019) into smaller metros. CBRE even analyzed data to try and find the next Austin, but they concluded "the fundamentals in the data show that Austin is the next Austin." In-migration increased the most in vacation areas including Cape Cod, Outer Banks of North Carolina, with Cape Coral and Sarasota seeing the largest increase, but migration was already increasing pre-pandemic to these locations.
A new condo building in downtown Minneapolis is defying pandemic odds, as it is already two-thirds of its units purchased before it is even finished with buyers paying $1,000 per square foot. More condos are for sale than this time last year, but pending sales are above the same time last year by 10%. Eleven on the River, the 42-story condo building at the center of this article, is on pace to be sold out by its completion by mid-2022. There was concern that the unrest in Minneapolis over the last year would impact condo sales, but data shows that there are buyers willing to replace those moving out of the city.
The New York Times discusses irrational COVID fears and why many vaccinated people are still fearful of the virus. COVID fears, especially following vaccination, can be compared to the risk of a shark attack or plane crash and is otherwise "too small to be worth reordering our lives." Although the risk of contracting COVID after vaccination is around 1 in 11,000, even epidemiologists find it psychologically hard to reacclimate. However, "we've got to do it," and it will be worth it.
Although the use of the Johnson and Johnson vaccine is still paused in the US, the European Union regulator argues for resuming its use following a safety review as well as confirming that it will be carrying a new warning related to the blood clot risk. The clotting risk is estimated at one in one million. Scientists believe that the benefits of the shot far outweigh the risks. The CDC advisory panel meets Friday to determine the fate of this vaccine's use in the US.
As the use of the Johnson and Johnson and AstraZeneca vaccines have been limited or paused, there is interest in the unused doses from other countries looking for vaccines. The Czech Republic, Estonia, Latvia, and Lithuania have all expressed interest in buying unused doses of the AstraZeneca vaccine from Denmark. Experts agree that the risk of COVID is far greater than the clotting risks associated with the Johnson and Johnson and AstraZeneca vaccines.
The New York Times put together an airplane simulator to help travelers understand how air is filtered throughout the plane and whether air travel is ultimately safe. It describes in detail how air travels throughout the plane, including examples of if a passenger should sneeze on board. Experts still suggest that the airport itself may be a higher risk than being on board an aircraft.
The April 22nd episode of the Osterholm Update: COVID-19 discusses the rising global cases, vaccine related blood clots, breakthrough cases after vaccination, and when supply will surpass demand.
IHME has changed their daily infections and testing to project the trajectory of infections based on easing mandates and closures and universal mask wearing.
As lockdowns end and vaccinations rise, consumer behavior is trending towards pre-pandemic norms, as debit and credit card spending is returning to or in some sectors exceeding 2019 levels. 55% of Americans reported seeing family or friends in the last week, a pandemic-era high. TSA saw 1.6 million passengers go through airport security Sunday, up from 105,382 on the same day last year, and restaurants are running about 25% below 2019 levels, compared to 100% in April 2020.
A poll of economic forecasters shows the US is projected to grow at an average 6.2% in 2021. The forecasters surveyed increased their projections from their responses to the poll last month, largely due to faster than expected vaccine rollout, the stimulus package, and the upcoming Biden infrastructure bill. The forecasted growth would be the largest expansion of the US economy since 1984.
Initial filings for jobless claims fell to 547,000 in the week ended April 10, according to the Labor Department. That figure is a pandemic era low and seen as a sign the labor market is improving, but still well above the 2019 weekly average of 218,000 claims.
President Biden is offering tax credits for employers who give paid time off to get the COVID-19 vaccine. On April 21st, two hundred million COVID-19 shots had been administered to Americans across the country. Officials say that the administration "plans to reimburse businesses for the cost of giving workers as many as 80 hours in paid time off to get their shots or recover from any side effects." The tax credit is for up to $511 per day for each employee through September.
For families continuing to face food insecurity, the USDA extends universal free lunch through next school year. This will have an impact on 12 million young people experiencing food insecurity. These waivers make it easier for schools to help their students access healthy lunches by eliminating the administrative burden it puts on school staff and allowing families to do curbside pickup for lunches for kids doing distance learning.
Other Interesting & Helpful Resources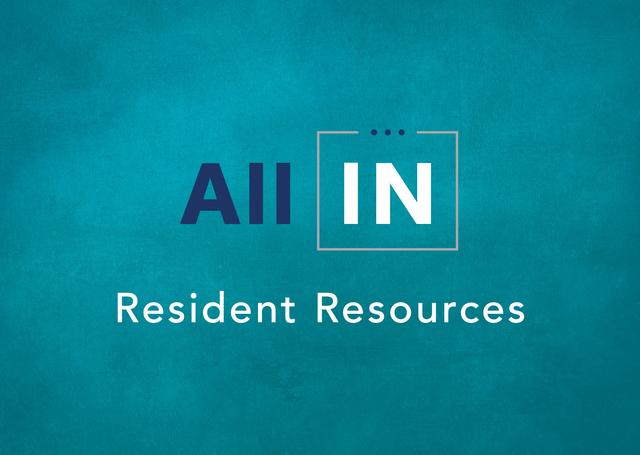 Resident Resources
National Low Income Housing Coalition put together a State and Local Rental Assistance guide for COVID-19 Emergency Rental Assistance Programs around the country.
Fannie Mae put together a "Here to Help Renters" resource guide. It includes tips for talking to your landlord, top things to know, and options for those in need of financial assistance. Other resources are linked to HUD, CARES Act, and state and local resources.
Freddie Mac offers a Renter Helpline, which provides counseling for renters on budgeting, credit improvement and debt management. The attached flyer is available in multiple languages.
HUD has put together a guide and FAQ for Renters during the pandemic.
The United Way is assisting residents in Minnesota with COVID housing assistance program. Those needing support can call 211 or toll free at 1-800-543-7709.
Family Housing Fund has put together resources for households impacted by COVID-19, ranging from legal help, utilities, food, unemployment insurance and more.
Housing Link has provided tips for emergency assistance in the Twin Cities with contact information by county.
National Alliance on Mental Illness Minnesota also has a list for families of financial and housing resources. You can also search for reduced cost services by zip code on their website.
Dominium Resident Resources by property
Information on filing for unemployment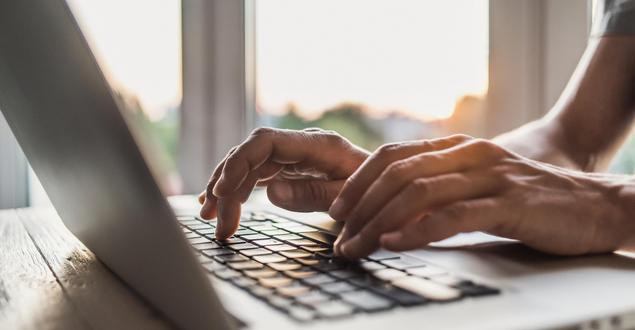 Communications
We hope that our friends and partners in affordable housing find this information helpful and will send information our way as well. A collection of previous updates can be found below.
Impact Updates
#1 - April 1, 2020 | #2 - April 2, 2020 | #3 - April 3, 2020 | #4 - April 4, 2020 | #5 - April 6, 2020
#6 - April 7, 2020 | #7 - April 8, 2020 | #8 - April 9, 2020 | #9 - April 10, 2020 | #10 - April 14, 2020
#11 - April 21, 2020 | #12 - April 28, 2020 | #13 - May 5, 2020 | #14 - May 8, 2020 | #15 - May 13, 2020
#16 - May 15, 2020 | #17 - May 19, 2020 | #18 - May 22, 2020 | #19 - May 26, 2020 | #20 - May 29, 2020
#21 - June 2, 2020 | #22 - June 9, 2020 | #23 - June 17, 2020 | #24 - June 23, 2020 | #25 - July 1, 2020
#26 - July 9, 2020 | #27 - July 22, 2020 | #28 - August 14, 2020 | #29 - August 25, 2020 
#30 - September 1, 2020 | #31 - September 16, 2020 | #32 - October 1, 2020 | #33 - October 9, 2020
#34 - October 20, 2020 | #35 - November 10, 2020 | #36 - December 4, 2020 | #37 - December 23, 2020
#38 - January 8, 2021 | #39 - February 3, 2021 | #40 - February 17, 2021 | #41 - March 16, 2021
#42 - April 13, 2021 | #43 - April 22, 2021