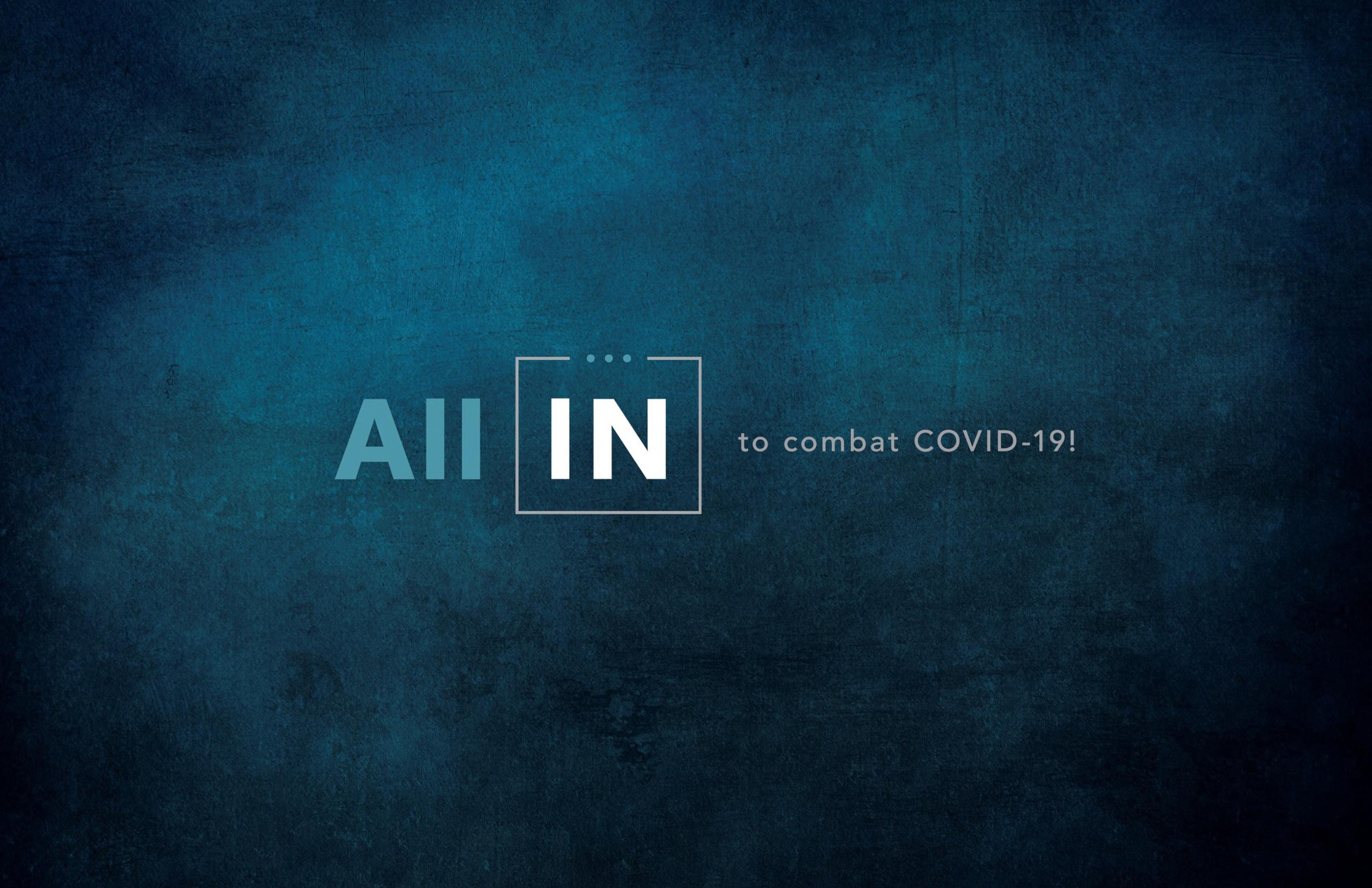 COVID-19 has impacted nearly every aspect of the local and global economy. This page was compiled of internal and external sources to provide insight about the pandemic as well as its impact on capital markets, rent collection, construction and architecture, operations, public policy, among other impacts.
Through December 20th, 2021, we've collected 83% of total resident charges. That amount compares with previous months as follows:
Up $0.1M or flat compared to November 2021 through the 20th.
Up $0.1M or flat compared to October 2021 through the 20th.
Up $0.4M or flat compared to September 2021 through the 20th.
Up $6.8M or down 4% compared to May 2019 through the 20th.
Subsidy Collections: We've collected 94% of subsidy charges, which is:
Down ($0.4M) or down (10%) compared to November 2021 through the 20th.
Up $0.0M or down (2%) compared to October 2021 through the 20th.
Up $0.2M or down (1%) compared to September 2021 through the 20th.
Up $9.6M or down (9%) compared to May 2019 through the 20th.
Total Receipts: We've collected 86% of December 2021 monthly charges, which is:
Down ($0.3M) or down (2%) compared to November 2021 through the 20th.
Up $0.1M or down (1%) compared to October 2021 through the 20th.
Up $0.6M or flat compared to September 2021 through the 20th.
Up $9.6M or down (8%) compared to May 2019 through the 20th.
Receipts at Senior properties are 94% collected, which is:
Down (4%) compared to November 2021 through the 20th.
Down (1%) compared to October 2021 through the 20th.
Flat compared to September 2021 through the 20th.
Up 3% compared to May 2019 through the 20th.
Receipts at Family properties are 87% collected, which is:
Up 1% compared to November 2021 through the 20th.
Down (1%) compared to October 2021 through the 20th.
Flat compared to September 2021 through the 20th.
Down (6%) compared to May 2019 through the 20th.
The chart below shows the distribution of properties on their collection performance in December 2021. Out of the 204 properties, 23 have collected less than 65% of December 2021 charges representing $0.8M remaining to collect while 30 properties have collected over 96% representing $0.1M remaining to collect.
The lowest collection category is primarily made up of Section 8 properties which are impacted by timing with changes between resident and subsidy owed charges. The below distribution excludes these properties and follows the expected trends.
Previous Dominium Rent Reports can be found below.
Housing & Employment News
The New York Times "The Daily" podcast interviewed businesses looking for workers and former employees of the hospitality industry in last week's episode "Stories From the Great American Labor Shortage." Those interviewed are finding it hard to fill positions in the industry and are raising wages to try to entice workers. Whereas some workers do not intend to return to hospitality for reasons ranging from low pay, 80-hour weeks, or preservation of their mental and physical health. (NY Times)
Since May, available jobs have outnumbered the number of Americans looking for work. One of the contributing factors is the mismatch between where people want to work and the industries that are hiring. The number of available jobs in the U.S. rose to a record high exceeding the number of unemployed Americans looking for work. Unfilled job openings rose by 590,000 to a seasonally adjusted 10.1 million in June, the highest since the Department of Labor has been tracking in 2000. Service jobs are at a greater deficit and if those jobs are filled, the economy would see record job levels. (WSJ)
In the second quarter of this year, investors spent $53 billion on multifamily real estate, the most ever recorded for a second quarter. This is fueled by the move from spending on offices, hotels, and malls to housing due to the pandemic. The booming single family housing market has made it difficult for many would-be buyers to find a home, which is causing more to seek out apartment living and driving rents up 8.3% over last year. From June 2020 to June 2021, apartment building prices climbed 12%. (Bloomberg)
The CDC put a temporary halt on residential evictions with communities of high transmissions through October 3, 2021. However, this came 3 days after the Eviction Moratorium ended so some renters may already be in the process of getting evicted since this temporary halt is not retro-active. The agency order gave leeway to judges on how to apply the state laws along with the order, which has many courts filled with eviction cases. According to a survey done by the U.S. Census Bureau in early July more than 1.4 million Americans expect to be evicted in the next two months. National Low Income Housing Coalition complied this resource regarding evictions. (NY Times)
Wall Street is raising starting salaries for its youngest employees to try to combat burnout and heavy workloads. The long hours were more difficult throughout the pandemic as young employees missed the camaraderie and networking that comes with working in the office. Many major players are paying the same, making salary no longer a competitive advantage. Other perks like flexible work, zoom-free Fridays, and other non-monetary perks could help entice and retain talent. Jefferies announced a vaccine mandate for those returning to the office, whereas JP Morgan Chase reinstated its mask requirements. (NY Times)
Wall Street's "work till you drop" culture has come under scrutiny during the pandemic as burnout intensified over the last year and a half. As many returned home or worked in cities in lockdown, more analysts and associates found themselves working longer hours. Some banks have recognized that they are competing for talent with other industries and are including other perks like workout subscriptions and Pelotons for their employees. Realizing that money may not be the answer, companies are focusing on employee happiness. (NPR)
The Food and Drug Administration (FDA) has started to accelerate the process to fully approve the Pfizer-BioNTech COVID-19 vaccine. The FDA is facing pressure as many people are voicing that the vaccine not having full approval is slowing efforts to get more people vaccinated. Abigail Capobianco, an FDA Spokesperson, said that they acknowledge the urgency and have taken an "all-hands-on-deck approach" to get the resources and personnel to complete their review. President Biden expects full approval by early fall, but the FDA would not comment on the timeframe. (Time)
While previous estimates placed the threshold for herd immunity between 60% to 70%, the Delta variant has caused those estimates to be adjusted to well over 80%. Herd immunity is based on a certain percentage of the population being vaccinated against the virus or gaining immunity by contracting it. The Delta variant is nearly twice as transmissible as previous variants, so a greater percentage of the population must be vaccinated to reach the herd immunity threshold and reduce overall transmission. (Bloomberg)
The Delta variant, once dormant to the Alpha and other variants in the US, has now eclipsed all variants making up over 90% of all new infections. The original strain of Covid had a reproductive number (Ro) of about 2.5, meaning the average number of infections created by each infected person was 2.5. The Delta variant is closer to 6 or 7, and for reference, the chickenpox has an Ro of 10. After three rounds of transmission, the original Covid strain would infect 27 people, whereas the Delta variant would infect 216 people. Scientists agree the best way to slow the spread is to reach high levels of vaccination. The CDC says vaccinated individuals lower their risk of infection eightfold, and hospitalization and death 25-fold. (Washington Post and NPR)
The U.S. is planning to administer additional COVID-19 booster shots to Americans with compromised immune systems soon as cases continue to rise, according to Dr. Fauci. The U.S. is joining Germany, France, and Israel in administering booster shots, ignoring a plea from the World Health Organization to refrain from doing so until more people around the world receive a first dose. U.S. regulators need to fully authorize COVID-19 vaccines or amend the emergency status before recommending additional shots. (Reuters)
Germany announced that they plan to begin offering booster shots in early September. They are offering the booster to older adults with underlying health conditions, which is similar to France's approach. In Israel, anyone over sixty who was fully vaccinated over five months ago will be eligible for the booster. However, many health experts are still saying that the priority should be to vaccinate more high-risk people around the world before booster shots are administered. (NY Times and AP News)
What makes the Delta variant so dangerous for unvaccinated people? Making up over 80% of all Covid-19 cases in the U.S., the Delta variant is suspected to be about 50% more transmissible than the Alpha variant. The increased transmission puts unvaccinated individuals at risk, who are more than 95% of Covid hospitalizations. A study of nearly 20,000 people found that after a full vaccination, the Pfizer vaccine was 88% effective at preventing symptomatic disease caused by the Delta variant and 94% effective against the Alpha variant. (WSJ)
How will the pandemic end? After months of lockdowns and then a few months of improving case numbers, July's spike in global Covid-19 infections have discouraged those hoping to declare the end of the pandemic. The World Health Organization says that if Covid-19 persists globally at "expected or normal levels," they will re-designate Covid-19 as an "endemic." Last week, WHO Director Tedros Adhanom Ghebreyesus stated a goal of vaccinating at least 10% of every nation's population by September, 40% global inoculation by year's end, and 70% by mid-2022. (National Geographic)
The August 5th of the Osterholm Update: COVID-19 discusses breakthrough cases in vaccinated individuals, the Delta variant, the ebbs and flows of the pandemic, as well as additional ways to protect oneself.
IHME has changed their daily infections and testing to project the trajectory of infections based on easing mandates and closures and universal mask wearing.
States and cities around the country are actively searching for places to implement their share of the $350 billion in Covid relief funds that they are receiving from the government. Some of these entities are asking for input from residents on where they would like to see the money implemented. Places such as Richmond, Virginia and Rockland County, New York are utilizing surveys to poll their residents on how they would like to see the money used. The plethora of funds put local governments in a position to invest in their communities and avoid the municipal budget cuts that took place after the 2008 recession. (Bloomberg)
As the suspension of the U.S. debt limit expired on July 31st, Treasury Secretary Janet Yellen urged Congress to increase or re-suspend the debt ceiling to avoid breaching the federal government's borrowing limit. If the debt limit is raised or suspended, the Treasury stated that it expects to raise $673 billion of debt in the third quarter and $703 billion in the fourth quarter. The Congressional Budget Office said last month that if actions are not taken to limit or suspend the ceiling, the government could run out of cash to pay its bills in October or November. (WSJ)
The consumer-price index rose 5.4% in July from a year earlier, matching the June figure that marked highest 12-month rate since 2008. Although, the seasonally adjusted CPI climbed just 0.5% in July from June, marking a decrease in pace from June's increase from May of 0.9%. U.S. GDP rose at a rapid 6.5% seasonally adjusted pace in the second quarter, with the driver being an 11.8% increase in consumer spending. With a reopening economy and booming demand, companies are passing on higher labor and material costs to consumers. (WSJ)
Other Interesting & Helpful Resources
As more places are requiring proof of vaccination, many are wondering how to prove vaccination status without carrying vaccination cards. One option is to make a copy of your vaccination paper and laminate it. You can also take a photo of it and store it in a secure file on your phone. There are also apps that allow you to store your scanned vaccination card (Clear, VaxYes, and Airside). Lastly, the iPhone Health App will offer a vaccination proof feature with the iOS 15 update, coming this fall. As an important note, cities, states, and countries may have different requirements or regulations, so make sure to research what is required of you. (Washington Post)
After a brief period of dining indoors while vaccinated and without masks, the Delta variant is changing masking guidelines causing many Americans to think twice before dining at an indoor restaurant. Epidemiologists and public health experts state, "there is no such thing as zero risk." One epidemiologist said you should look at three factors when deciding to dine out: "your vaccination status, the level of coronavirus transmission in your community… and your personal risk assessment." Some restaurants and even New York City (starting in September) are requiring employees and even customers to show proof of vaccination. (Washington Post)
The spread of the Delta variant in the US is causing a drop in airline travel, with Southwest Airlines reporting weaker booking numbers this month as cases rise. Southwest is only the second airline, behind Frontier, to report a decline in bookings as Delta, United, and American Airlines declined to comment this week. Many Americans returned to traveling this summer as vaccinations increased and cases were down, but as cases rise leisure travel appears to be declining. This is likely due to the transmission rate of the Delta variant even among the vaccinated as well as people postponing trips to new hot spots or those destinations reimposing restrictions, i.e. Florida and Hawaii respectively. (Washington Post)
After a period of optimistic reopening around the world, the Delta variant has forced many countries to halt the loosening of restrictions. Bloomberg's Travel Reopening Tracker is tracking 1,538 travel combinations between 40 major business and tourism destinations and rating them based on Covid-19 travel restrictions, vaccination levels, and public health rules. (Bloomberg)

State-by-State Actions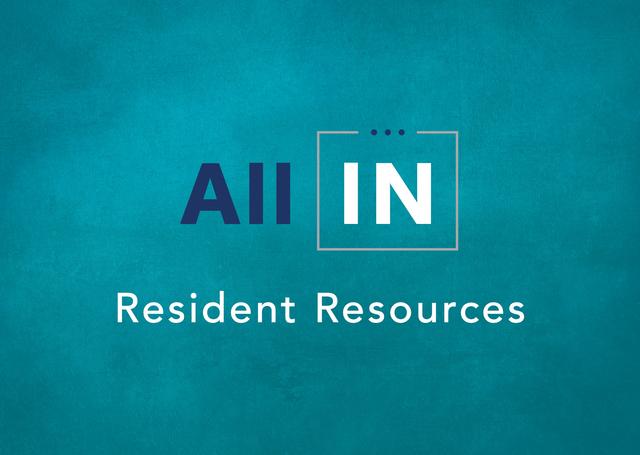 Resident Resources
National Low Income Housing Coalition put together a State and Local Rental Assistance guide for COVID-19 Emergency Rental Assistance Programs around the country.
Fannie Mae put together a "Here to Help Renters" resource guide. It includes tips for talking to your landlord, top things to know, and options for those in need of financial assistance. Other resources are linked to HUD, CARES Act, and state and local resources.
Freddie Mac offers a Renter Helpline, which provides counseling for renters on budgeting, credit improvement and debt management. The attached flyer is available in multiple languages.
HUD has put together a guide and FAQ for Renters during the pandemic.
The United Way is assisting residents in Minnesota with COVID housing assistance program. Those needing support can call 211 or toll free at 1-800-543-7709.
Family Housing Fund has put together resources for households impacted by COVID-19, ranging from legal help, utilities, food, unemployment insurance and more.
Housing Link has provided tips for emergency assistance in the Twin Cities with contact information by county.
National Alliance on Mental Illness Minnesota also has a list for families of financial and housing resources. You can also search for reduced cost services by zip code on their website.
Dominium Resident Resources by property
Information on filing for unemployment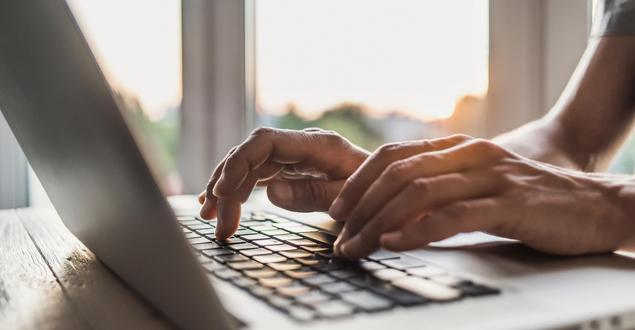 Communications
We hope that our friends and partners in affordable housing find this information helpful and will send information our way as well. A collection of previous updates can be found below.
Impact Updates
#1 - April 1, 2020 | #2 - April 2, 2020 | #3 - April 3, 2020 | #4 - April 4, 2020 | #5 - April 6, 2020
#6 - April 7, 2020 | #7 - April 8, 2020 | #8 - April 9, 2020 | #9 - April 10, 2020 | #10 - April 14, 2020
#11 - April 21, 2020 | #12 - April 28, 2020 | #13 - May 5, 2020 | #14 - May 8, 2020 | #15 - May 13, 2020
#16 - May 15, 2020 | #17 - May 19, 2020 | #18 - May 22, 2020 | #19 - May 26, 2020 | #20 - May 29, 2020
#21 - June 2, 2020 | #22 - June 9, 2020 | #23 - June 17, 2020 | #24 - June 23, 2020 | #25 - July 1, 2020
#26 - July 9, 2020 | #27 - July 22, 2020 | #28 - August 14, 2020 | #29 - August 25, 2020 
#30 - September 1, 2020 | #31 - September 16, 2020 | #32 - October 1, 2020 | #33 - October 9, 2020
#34 - October 20, 2020 | #35 - November 10, 2020 | #36 - December 4, 2020 | #37 - December 23, 2020
#38 - January 8, 2021 | #39 - February 3, 2021 | #40 - February 17, 2021 | #41 - March 16, 2021
#42 - April 13, 2021 | #43 - April 22, 2021 | #44 - May 24, 2021 | #45 - June 18, 2021 | #46 - July 21, 2021 | #47 - August 12, 2021 | #48 - November 2, 2021 | #49 - December 22, 2021